Yes, going to the bathroom may be a taboo subject, but let's face it – everybody uses the restroom. Believe it or not, the toilet paper you use can have an impact on your carbon footprint. This is where the best bamboo toilet paper comes into play as an eco-friendly swap.
This sustainable swap guide will explore issues with conventional bath tissue, benefits of bamboo toilet paper, and introduce you to some high quality bamboo toilet paper brands.
This post does contain some affiliate links. If you choose to make a purchase Give a Damn Goods may receive a commission. Our commission is at no additional cost to you. Give a Damn Goods only recommend products and brands we truly believe in.
Quick List of Bamboo Toilet Paper Brands
If you're just looking for a quick toilet paper swap, here are some brands to get you started. Keep on reading if you'd like to learn why bamboo tp is an eco-friendly choice and why we're recommending these brands.
What is Bamboo Toilet Paper?
Did you know the humble roll of toilet paper sitting in your bathroom could be impacting your journey toward a more sustainable lifestyle?
And, switching to bamboo toilet paper is an easy way to make a big impact? Small changes count!
Perhaps it's time to swap out the conventional roll advertised by those funny bears for an eco-friendly alternative – bamboo toilet paper.
You don't have to overthink this environmentally conscious buying decision. It's exactly what it sounds like – toilet paper made from bamboo.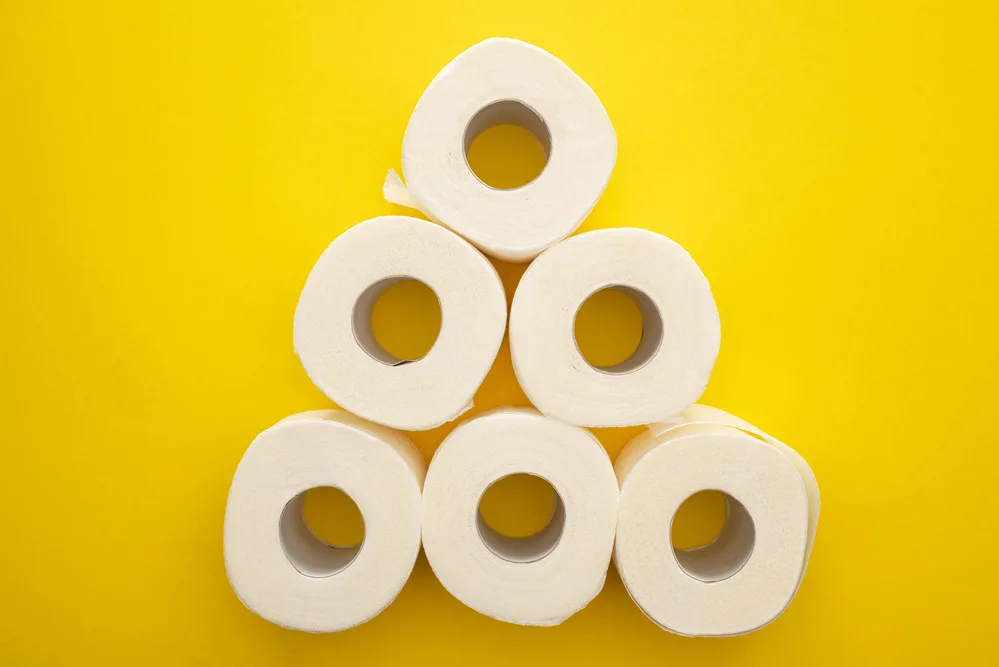 Before you jump away to another article, let's hit up some facts about the paper you purchased. The average person uses around 57 sheets of toilet paper daily, contributing to a yearly global usage of nearly 50,000 times the distance around the planet.
This immense demand results in about 1.9 million trees being cut down daily. That's a lot of trees sacrificed for a single-use item.
What if there was a better alternative that grew faster than trees and ensured a safe, clean, and relaxing bathroom experience? Now, what if it didn't have all the chemicals from fragrances or overly soft options?
Renewable resources only go so far when harmful chemicals come to play, and those chemicals have a negative impact on the environment and the body.
Are There Harmful Chemicals in Conventional Toilet Paper?
Beyond the environmental impact of trees, the conventional toilet paper in your bathroom can also be a cocktail of chemicals.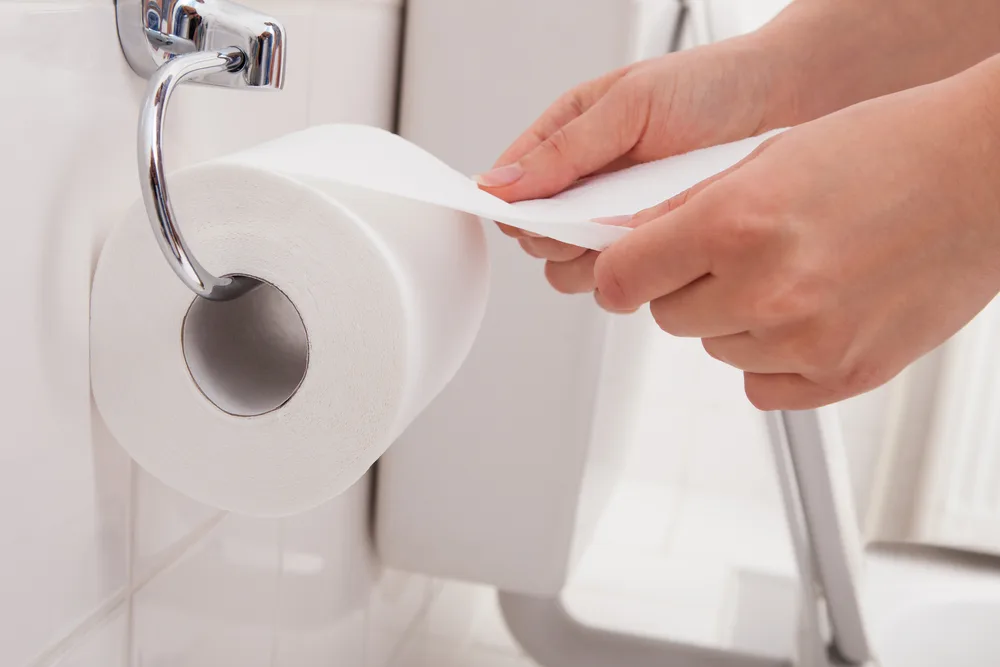 The brighter, softer, and more scented your toilet paper, the more chemicals it is likely to contain.
The production process of this fluffy white roll often involves:
Chlorine bleach to decolorize, resulting in toxic by-products like Furans and Dioxins.
Formaldehyde is often used to prevent the paper from disintegrating when wet.
Petroleum-based mineral oils and paraffin are sometimes added to the toilet roll to make it softer and smell nice.
Even recycled toilet paper isn't completely safe, as it has been found to contain Bisphenol A (BPA), a toxic, hormone-disrupting chemical.
All these various harsh chemicals can penetrate the skin and enter the bloodstream, potentially wreaking havoc in the body.
The skin around our sensitive regions is susceptible and readily absorbs toxins, which makes the chemical contents of toilet paper a genuine concern.
You want this sensitive skin area of your body using premium products with eco-friendly & clean ingredients.
Why is Bamboo Toilet Paper a More Sustainable Choice?
Bamboo, one of the fastest-growing plants on Earth, can grow 36 inches per day. This astonishing regeneration capability makes bamboo a renewable resource.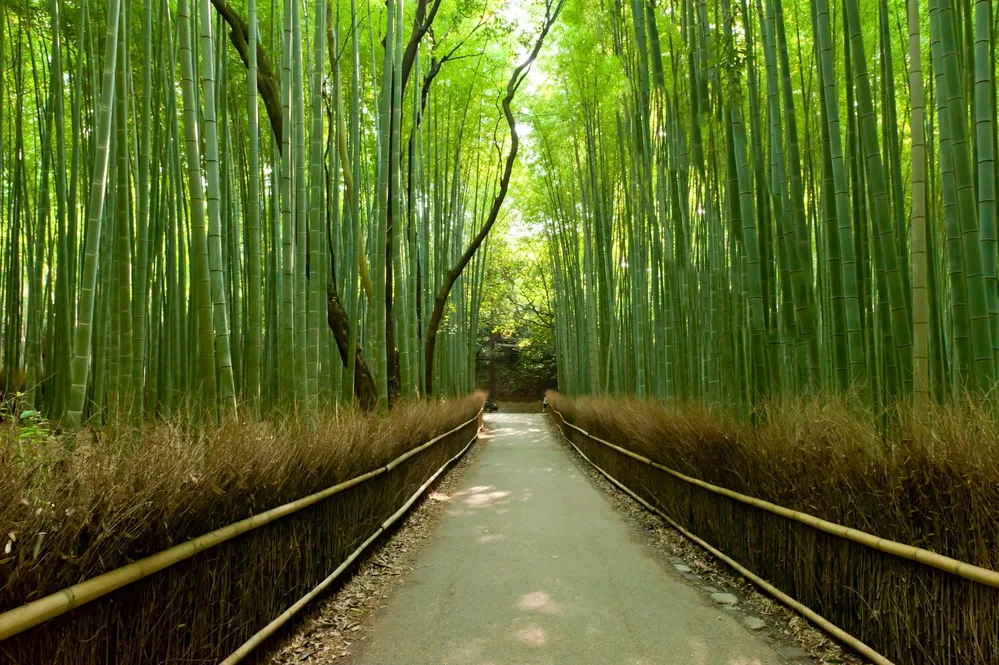 Furthermore, producing bamboo toilet paper releases 30 percent fewer carbon emissions than traditional toilet paper and requires uses less water than trees.
The best part? Bamboo toilet paper does not contain the harmful chemicals in conventional toilet paper. This tree-free toilet paper a win for climate change, the environment, and for your health.
How is Bamboo Toilet Paper Made?
The manufacturing process for bamboo toilet paper involves pulping the bamboo fiber into a mash, which is then bleached, dried, pressed, and rolled.
Unlike the process for traditional toilet tissue, the bleaching process for bamboo toilet paper is typically chlorine-free, eliminating the risks associated with toxic chlorine by-products.
The best part is that most significant brands of bamboo toilet paper have videos of their production process on social media or are members of eco-friendly-supported organizations that audit their systems for verification. That gives you way more peace of mind when making a purchase.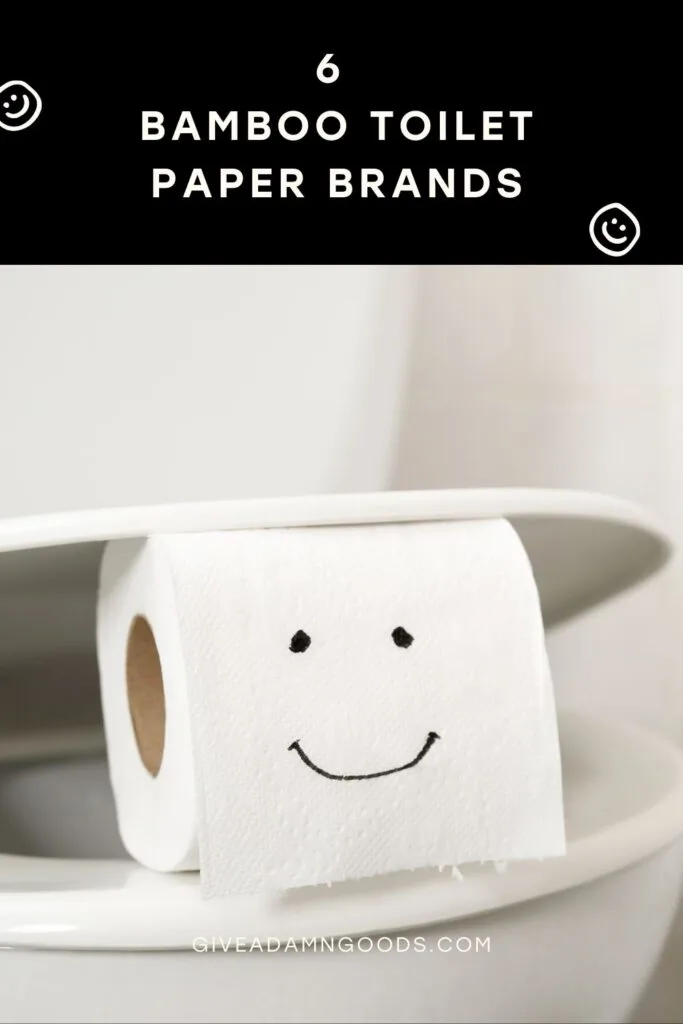 Okay, enough beating around the toilet bowl. Time for the brands I've found are trustworthy of your hard-earned cash.
The 6 Best Bamboo Toilet Paper Brands for a Sustainable Bathroom
Ready to switch to a more sustainable toilet paper? Try these eco-friendly bamboo toilet paper brands. These are my top picks for the best bamboo toilet paper options!
Reel offers tree-free, 100% bamboo made toilet paper without the added microplastics found in conventional options. Reel's easy-to-use subscription service ensures you never run out when friends or family take over your favorite washroom.
Their products contain no inks, dyes, or BPA and are made responsibly FSC Certified materials.
In Reel's FAQ's they report that they "whiten our 100% bamboo TP rolls using elemental chlorine-free (ECF) technology, a process in which no elemental chlorine is used in the bleaching sequences. Domestically, ECF bleaching is recognized by the U.S. Environmental Protection Agency (EPA) as being the "Best Available Technology" to bleach paper products."
You get 3-ply toilet paper that come in plastic-free packaging, and every purchase you make plants a tree through their partnership with One Tree Planted.
I've personally been using Reel Premium Bamboo toilet paper for three years now and have found it to be one of the best options when looking for a sustainable alternative.
Reel Paper can be conveniently purchased on their website, at Target, and at Amazon.
Use the discount code HONEST25 for 25% off your first purchase from Reel.
The name may say cloud but don't think the bamboo toilet paper is easy to rip. Cloud Paper is strong TP that is super-soft and toxin-free with no PFAs, no added scents and no pesticides
They also use 3-ply rolls of toilet paper as large as the mega rolls of you would get in the local grocery store.
Their bamboo is sourced from responsibly-managed forests in regions where it grows natively, certified by the Forest Stewardship Council. Look for the FSC certification on their website to learn more.
They do not use plastic packaging and all the packaging is recyclable. Cloud Paper also partners with CarbonFund to 2x offset all carbon emissions from transportation through reforestation programs.
Caboo is a fantastic brand for bamboo toilet paper that is a bit more affordable. They are a little more mainstream than the rest of our options but still have the natural ingredients and eco-friendly processes you want from bamboo sourcing.
Their toilet paper is 2 ply and features a more budget friendly price point.
All their bamboo toilet paper is tree-free, fragrance-free, made to be safe for septic tanks, and vital for your personal time needs. They don't use plastic packaging and ship with a recyclable cardboard box.
Caboo products can be conveniently purchased on their website, Thrive Market, and on Amazon.
Repurpose is can be a great one-stop shop for many recyclable and eco-friendly sourced products. You can get everything from Wine cups to picnic gear to all the necessities for a relaxing time "dropping the kiddos at the pool."
You get 300 sheets of 3-Ply tree-free bamboo toilet paper that doesn't use any dyes or scents and is 100% FSC-Certified bamboo. And they use recyclable packaging!
Repurpose toilet paper can be conveniently purchased on their website and on Amazon.
Public Goods is bamboo toilet paper with a twist. This brand also combines its soft 3-play bath tissue with sustainable sugarcane pulp for a tree-free experience. This is biodrgradable and safe for you septic tank.
Public Goods also partners with Eden Reforestation Project and St. Mary's Food Bank to give back.
Bampoo toilet paper is made from 100% bamboo pulp and can be delivered right to your doorstep in jump rolls of 300 sheets each.
You don't have to worry about the added chemicals or plastics from conventional toilet paper for a simple bathroom visit.
FAQ: Bamboo Toilet Paper
Before I wrap up, let's answer some frequently asked questions about bamboo toilet paper:
Is bamboo toilet paper safe for septic tanks?
Yes, bamboo toilet paper is safe for septic systems as it breaks down quickly.
Is bamboo toilet paper as soft as traditional ones?
Yes, bamboo fibers are naturally soft. Many users find it even softer and more durable than regular toilet paper. It can be a bit thinner, but the texture feels good against your more sensitive areas.
However, the feel also depends on the brand of toilet paper you buy because not all bamboo toilet paper is created equally.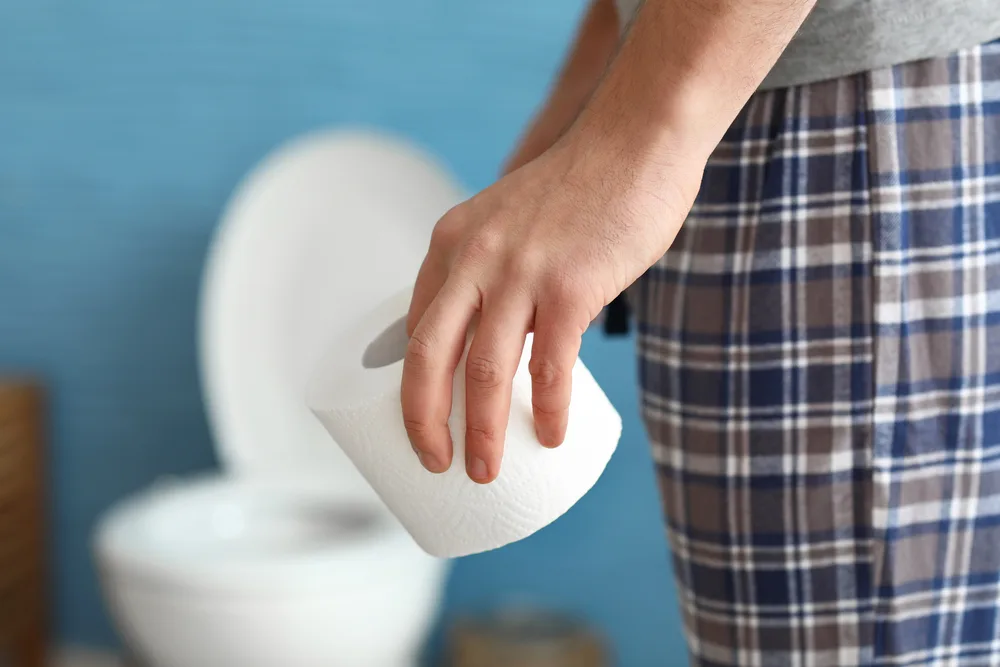 Is bamboo toilet paper more expensive?
Yes. I wish I could sugarcoat this and say it's easier on your wallet, but better products often come with more expensive price tags. That being said, you can save a ton as most of these brands have packages or membership programs with savings and discounts.
Does bamboo toilet paper work?
Yes, I've been using bamboo paper products for almost four years. In our household we use bamboo toilet paper and bamboo tissues. It definitely has a different feel to it that conventional toilet paper, but it works really well. I think the key is finding the right bamboo toilet paper.
It might take you a few tries to find an eco-friendly toilet paper that fits your budget and is a quality product, but hopefully this list gives you a good place to start.
The path to a sustainable future might just start in our bathrooms with a simple switch to bamboo toilet paper. Every sheet counts, and even a slight change can make a significant difference.
Are you ready to make the switch and play your part in embracing a more sustainable lifestyle? Let's live more conscious and transparent transparent lifestyles together, one roll at a time.