Walking down the aisles of the grocery store, you may notice all kinds of organic food products. From fruits and veggies to even salad dressing and mac and cheese, organic food has made its way onto the shelves of almost every grocery store in the country.
But you may see these foods and wonder what all the hype is about or if you really need to make the switch to organic.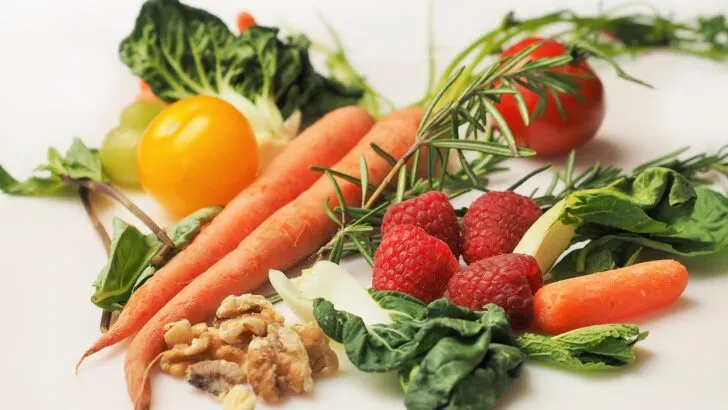 The truth is that organic food has a lot to offer, and you may be surprised by its significant and positive impact on the environment.
Plus, if you're pursuing healthier alternatives for your current diet, organic food is a great place to start.
So, if you want to optimize your diet, here's why you should consider organic foods and some of the best organic food companies
This post does contain some affiliate links. If you decide to make a purchase Give a Damn Goods may receive a commission at no additional cost to you.
Quick List of Organic Food Brands
If you're just looking for a quick list of organic food brands to explore, here are our top picks! If you're looking to learn more about the benefits of organic food & why we love these brands, read on!
What Is Organic Food?
Organic food is any food produced without the use of synthetic fertilizers, pesticides, antibiotics, growth hormones, or other unnatural forms of food production.
This makes them different from conventional foods because they're grown naturally instead of using artificial or chemical means.
For example, organic farmers use natural compost and crop rotation to keep the soil healthy instead of harmful chemical fertilizers.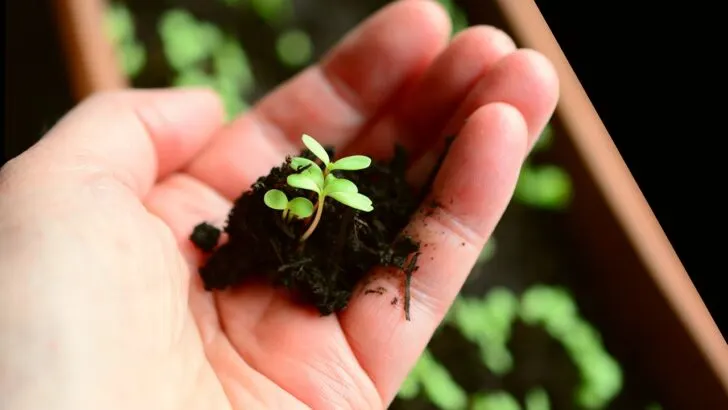 The USDA certifies organic foods according to federal guidelines that guarantee they're produced sustainably.
They must meet strict standards before being labeled as "certified organic," so you know that when you buy organic food, it's truly free of artificial ingredients or chemicals.
What Does Organic Look Like in Different Types of Food?
Different food groups each have certain guidelines they must follow to be labeled organic.
Organic Meat
For example, with meat and poultry, farmers must not use antibiotics or hormones to raise their animals, and they must feed them a diet of organic feed. That means the feed itself must be free of synthetic pesticides, fertilizers, or other artificial ingredients.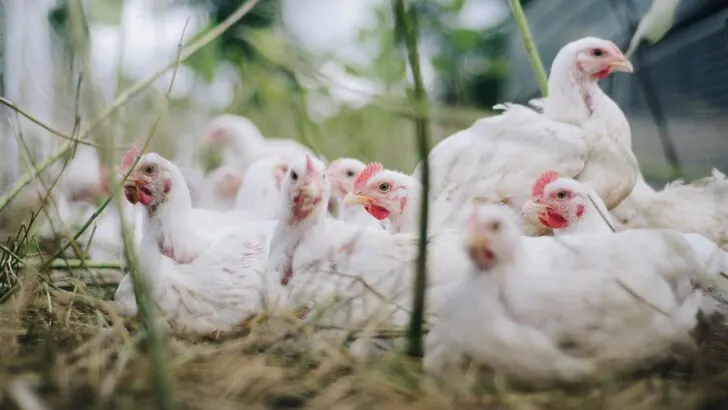 In addition, animals must be raised in an environment accommodating their natural behaviors. For example, cows must have access to pasture, and chickens must have access to the outdoors.
Organic Produce
Organic produce must also meet specific standards implemented by the USDA. This positively impacts the environment because organic farmers use sustainable practices using natural substances and physical and mechanical farming to provide quality fruits and vegetables.
Organic Snacks
Packaged organic foods, like soups, condiments, pasta sauces, and snacks, must meet specific guidelines as well. That means that all ingredients used in these products must be certified organic.
In addition, no artificial flavors, preservatives, or flavors can be used in organic packaged foods. Unlike conventional foods that use unnatural preservatives, organic packaged goods must rely on natural ingredients.
The Benefits of Organic Food
The use of less chemical pesticides in food production is good for our health and the environment.
Health Benefits of Organic Food
Since organic food undergoes stricter standards than conventional food, you're less likely to be exposed to harsh chemicals or artificial ingredients.
This comes with several health benefits, such as the reduced risk of exposure to pesticides that may be linked to a number of health problems, including cancer and reproductive issues.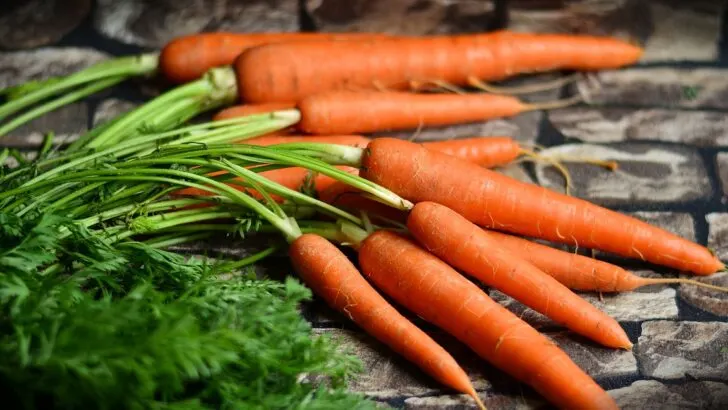 Eating organic food may also have added nutritional benefits due to sustainable farming practices. This is because the farmers that produce it practice soil conservation, which helps to keep the soil healthy and encourages natural nutrient-rich soil.
Select organic foods also often have greater levels of antioxidants and other beneficial compounds, which can reduce inflammation and improve overall health.
It's also important to consider the health of the farmers. With conventional farming methods those working on farms can experience pesticide exposure which can impact human health.
Environmental Benefits of Organic Food
It's no surprise that insecticides and pesticides do far more harm than good. Insects and other natural lifeforms found in crops and soil are beneficial to the environment, and killing them disrupts the delicate ecosystem we all depend on.
Furthermore, when soil is treated with harsh chemicals, it can deplete the soil of nutrients and lead to issues like erosion and soil acidification.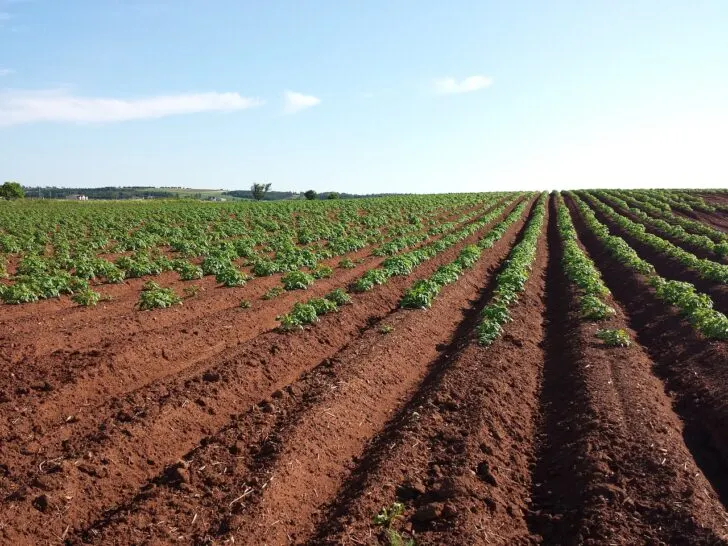 This can have a harmful impact on any surrounding plants and may even lead to the release of greenhouse gases. Over time the soil quality is impacted and can effect food grown in the future.
Certified Organic vs. Made with Organic Ingredients
When products are made with organic ingredients, that doesn't necessarily mean they're totally organic. For example, a salad mix may use organic carrots and lettuce, but the salad dressing may not. Since the salad dressing doesn't include the USDA-certified organic seal, the entire product is not organic.
The USDA reports four different organic labels:
"100% organic" is used to label any product that contains 100 percent organic ingredients
"Organic" which is used for any product that contains a minimum of 95 percent organic ingredients
"Made with Organic ___" is used for a product that contains at least 70 percent organically produced ingredients
Specific organic ingredients may be listed in the ingredient statement of products containing less than 70 percent organic contents—for example, "Ingredients: water, barley, beans, organic tomatoes, salt."
The USDA organic certification is a process that requires time and money. There are plenty of small farms that use organic practices, but do not hold the official certification. If you are at your local farmers market it's a great place to ask if the farms use any organic agriculture practices.
Is Organic Food More Expensive?
Typically, yes, organic food is more expensive. However, this is for good reason!
Because the farming practices farmers use to produce organic food require USDA certification, more labor is often needed. In addition, transportation and production facilities must also adhere to the USDA's standards to comply.
To fertilize crops, farmers must avoid cheaper chemical fertilizers. This can drive up costs since shipping these products can be more expensive. They must also practice crop rotation, meaning they must grow other crops after harvest to add nitrogen to the soil to keep it healthy and usable.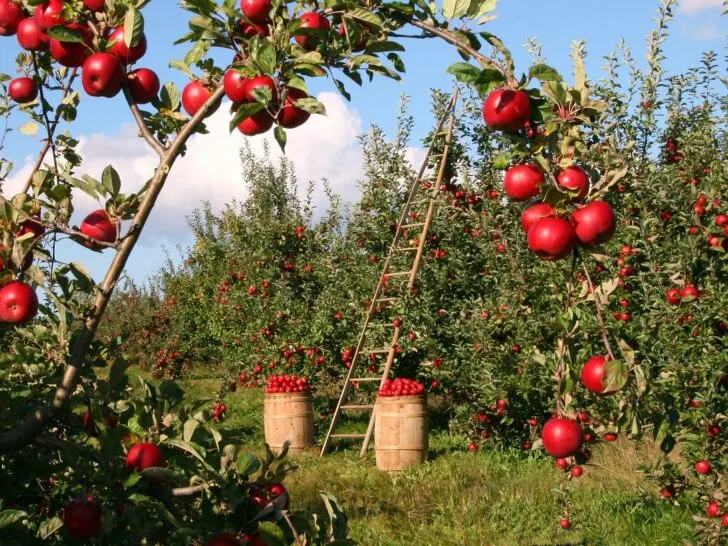 Farms with animals must provide better living conditions, which can be more expensive. For example, chickens must have access to an outside area to be considered organic. This may come with extra cost since it requires more space than raising them in confined chicken houses.
7 Organic Food Companies to Try
Now that we've covered the basics, let's get into all of the tasty and healthy organic foods waiting for you online and at your local grocery store!
Each of these brands uses sustainable and responsible practices to produce organic food that is healthy and free of all of the icky chemicals and preservatives that don't even need to be in your food to begin with.
In an effort to combat the negative environmental impact of large companies, Public Goods aims to make sustainable and healthy products accessible to everyone.
By using a majority of organic ingredients and 100% recycled plastic bottles, and tree-free paper, Public Goods' products are not only clean but also eco-friendly.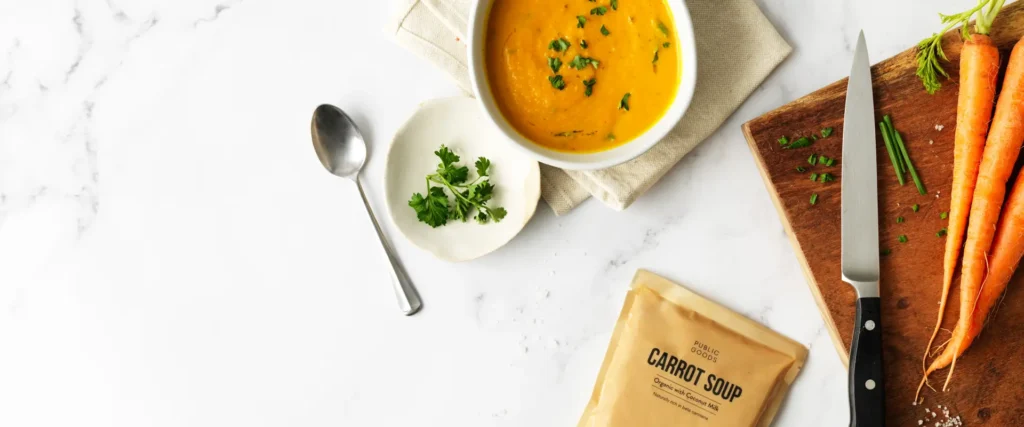 In their online store, you can find everything from food items like ground organic coffee and maple syrup to beauty products like sunscreen and shampoo bars.
They also offer household items like plant-based laundry detergent, walnut scrubber sponges, wool dryer balls, bamboo straws, and more.
Crowd Cow partners with sustainable farms and ethical fisheries around the world to provide high quality food. Crowd Cow's partners are conscious of animal welfare.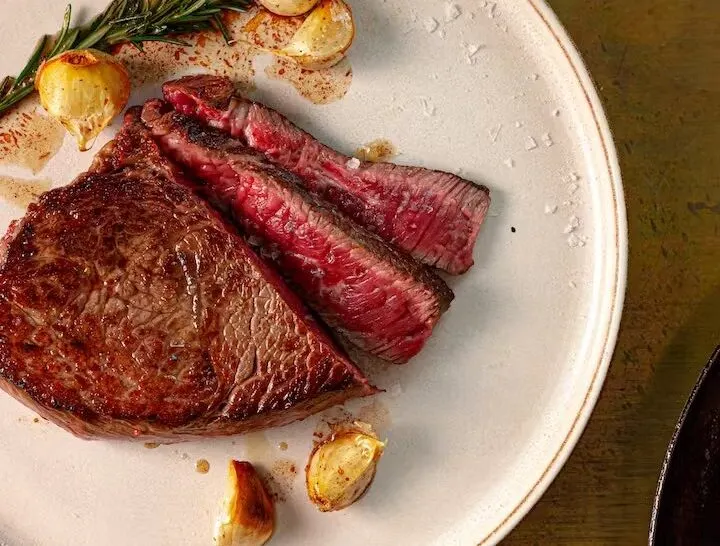 While not all of Crowd Cow's meats are certified organic, Crowd Cow offers organic grass fed beef, organic free range chicken, and more.
If your favorite meal of the day is snack time, Sun & Swell has amazing clean, plant-based snacks that are 100% organic. Plus, all of their bags are compostable!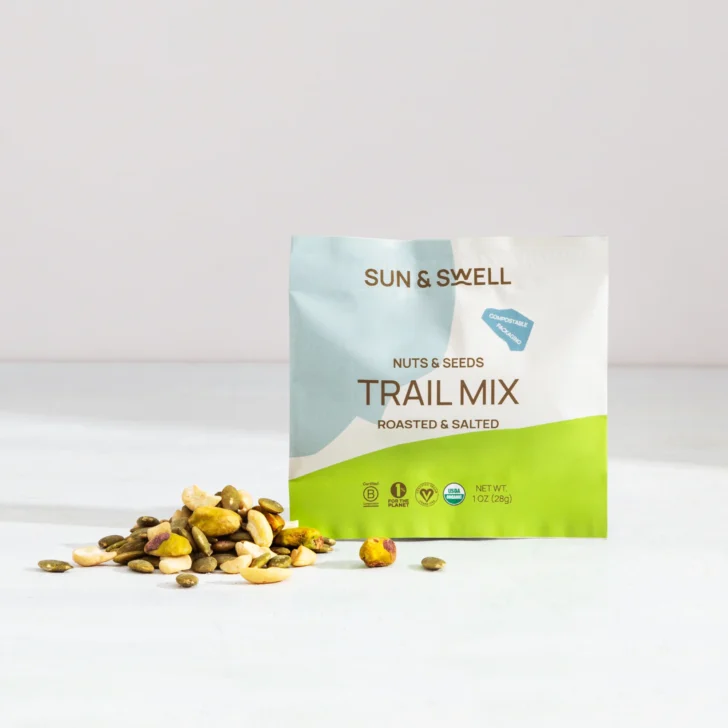 Sun & Swell's mission is to make organic food more accessible, and they are a certified B-Corp. They have also joined the 1% for The Planet, meaning they donate 1% of their annual revenue to support environmental causes.
With tasty and healthy snacks like their roasted and salted trail mix, organic Medjool dates, apple pie bites, and so much more, you can satisfy your cravings without compromising on quality or your health.
Horizon has been a pioneer of organic dairy products for almost 30 years. Horizon Organic helped develop the USDA's organic standards and continues to be a leader in the organic food industry.
Horizon is a certified B Corporation and their products can be found in stores throughout the United States. This brand carries organic milk, butter, cheese, and more.
As the original natural food company, Eden Foods has been around since the late 1960s. First starting as a co-op, they have become a nationally distributed brand focusing on organic food.
They understand the importance of having local farmers who are committed to organic farming practices and pay them directly.
By cutting out the middleman and supporting small-scale farming, Eden Foods can offer a wide variety of organic food products without compromising its values.
If you're searching for long-lasting organic products like pinto beans, dried cranberries, buckwheat soba, condiments, tea, and more, you'll definitely want to check out their online store.
Vital Farms Organic Eggs
Starting as just one farm, Vital Farms has expanded across the east by finding other like-minded farmers interested in the health of their hens. Now, with over 300 small farms, their ethical standards and practices have allowed them to produce some of the best organic eggs on the market.
Vital Farms sources its eggs in an area they refer to as the "pasture belt" because its temperatures are the most suitable for their hens. Like humans and other animals, hens need proper temperatures to ensure they don't get too hot or too cold.
By focusing on the health of their hens, Vital Farms is able to create some of the best organic eggs available. They also offer butter and ghee sustainably sourced from passionate farmers who put their livestock and the environment first.
For those with a sweet tooth, Theo Chocolate practices ethical sourcing using organic and fair-trade ingredients sourced from small farms.
By doing this, they are able to create some of the best-tasting organic chocolates while also supporting and empowering farmers in the Democratic Republic of the Congo. Furthermore, Theo Chocolate makes its own products and is the only chocolate company in the country to be Fair for Life fair trade certified.
With its chocolate bars, peanut butter & jelly cups, coffee toffee, and more, you can satisfy your cravings while supporting this environmentally conscious and organic food company.
Annie's Organic Pasta & Snacks
A favorite among organic food enthusiasts, Annie's famous bunny logo has graced grocery store shelves for decades. Their mission is simple, to improve the planet by supplying healthier foods to everyone, and they do just that.
Most of their products are organic, and they take things one step further by using palm oil that meets the Roundtable on Sustainable Palm Oil standard and prioritizing the use of organic sugar cane, cacao, wheat, and more. Plus, 90% of Annie's packaging is also recyclable or compostable.
Although Annie's mac & cheese is easily their most popular product, they also offer organic fruit snacks, snack mixes, soups, salad dressings, and more.
Tips for Shopping for Organic Food
If you're ready to start shopping for more organic foods, here are a few tips!
Consider the Dirty Dozen List
With fruits and vegetables, if you're going to purchase non-organic food be sure to check the dirty dozen list! This list is put together by the Environmental Working Group and informs consumers which produce has the most pesticide residues.
This can be a great resource when trying to decide which products to prioritize purchasing organic. In contrast, their clean 15 list features produce that is grown with the least amount of pesticides. This list would be a good resource for deciding what conventional produce to purchase.
These lists can help consumers reduce their exposure to toxic chemicals and pesticides.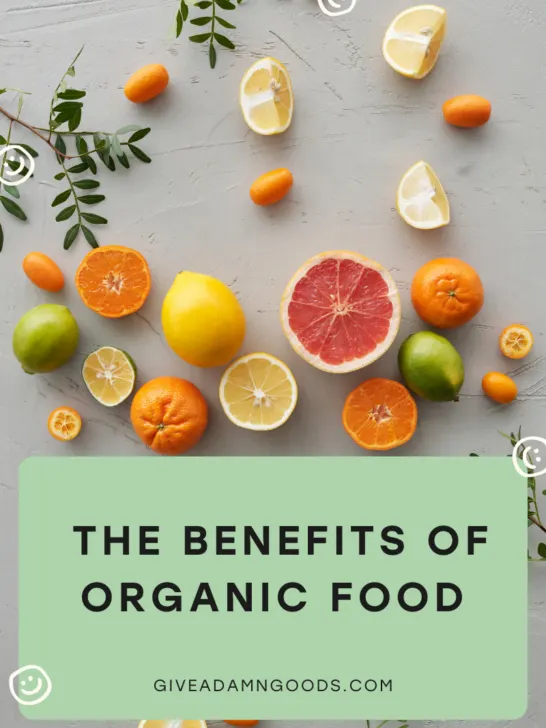 Where to Buy Organic Food?
Since organic food is gaining popularity, it's becoming easier to find.
Depending on where you live grocery stores will carry a few organic fruits, vegetables, meats, and snacks.
You can also go to health food stores if you're looking for more specialty foods for your organic diet.
A few online organic food stores include Thrive Market and Public Goods.
Be sure to check your area for a local farm or farmer's market that might have organic crops
Does Organic Food Taste Better?
Personally, this organic has a better taste. I can tell a difference with certain products. I think this is because of the higher quality ingredients being used.
Hopefully this guide helped you learn more about the organic food labels and why organic food production is beneficial. Next time you're at the store, reach for those healthy foods that meet organic standards!