Are you looking to refresh your home? Sustainable home decor products can be a great way to add character to your space.
Not only can choosing green products have a positive impact on the environment, but it can also be better for your wallet while creating an aesthetically pleasing space inside – what's not to love?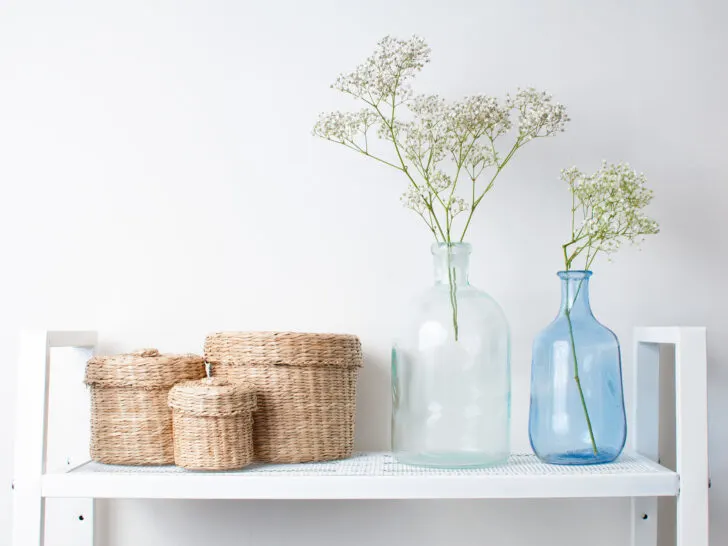 In this blog post, we'll be discussing some of the advantages associated with incorporating sustainability into our home decor and featuring a list of sustainable home decor brands worth shopping.
This post does contain some affiliate links. If you choose to make a purchase Give a Damn Goods may receive a commission. Our commission is at no additional cost to you. Give a Damn Goods only recommend products and brands we truly believe in.
Quick List of Sustainable Home Decor Brands
If you're looking for a quick list of brands to shop with sustainable home goods, here you go! If you're hoping to further your knowledge on materials & why we love these brands, read on!
Description:

Newly's home decor is made with 100% recycled materials.

Description:

West Elm has furniture made with reclaimed and sustainably sourced wood, organic cotton bedding, rugs made from artisan groups, and more.

Description:

This family owned company offers natural furnishings, organic décor, nontoxic paint, & all things healthier home.

Description:

Welljourn has a variety of artisan made & fair trade home decor options.

Description:

Made Trade is a curated online marketplace for exceptionally designed, ethically made goods.

Description:

Etsy is a popular online marketplace where you can find select items made consciously.

Description:

Ten Thousand Villages is a fair trade shop focused on artisan made products.
What is Eco-friendly Home Decor?
Sustainable decor is a term used to describe pieces of home decor that have been made or selected with the environment in mind.
This can include items that are made from recycled materials, biodegradable materials, or products made with other eco-friendly materials. This can also include shopping secondhand home decor!
Why Choose Sustainable Decor for Your Home?
Unfortunately a lot of conventional home decor is mass produced. This often results in a lot of waste, cheaper materials being used, and potentially harmful chemicals being used as brands cut corners to meet demand. This can also result in unfair wages and supply chains that are not transparent, similar to fast fashion.
Eco-friendly home decor is more intentionally crafted with the planet and other people in mind.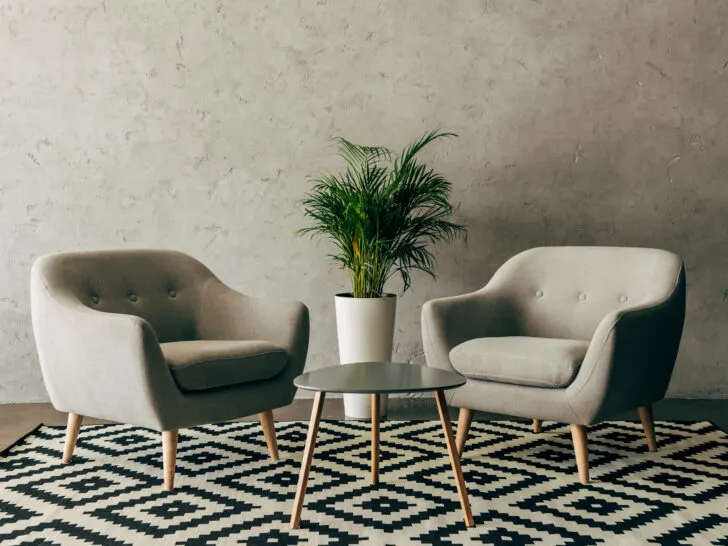 There are many reasons to consider using sustainable decor in your home.
For starters, sustainable materials are often more durable and long-lasting than traditional materials. This is great because it can save you money in the long run!
Sustainable home goods can also add a touch of uniqueness to your décor, since pieces are chosen with mindfulness and share a meaningful story.
If you're looking for an easy way to make your home more eco-friendly, consider using sustainable decor. You can find home goods made with eco-friendly materials at local craft fairs, online, secondhand shops, and, if you're feeling creative, you can even make some of your own sustainable décor!
7 Eco-friendly Home Decor Brands
If you're looking for some sustainable home goods, these are some best socially responsible home decor brands that value having a transparent supply chain, fair wages, and using responsible materials.
Newly is on a mission to repurpose unused materials, increase sustainability, and positively impact the environment by creating long lasting products for the home. Newly's beautiful home goods are made from 100% recycled materials.
Sustainable shoppers can find blankets made from recycled cotton and recycled polyester, recycled glass vases, drinking glasses, and more.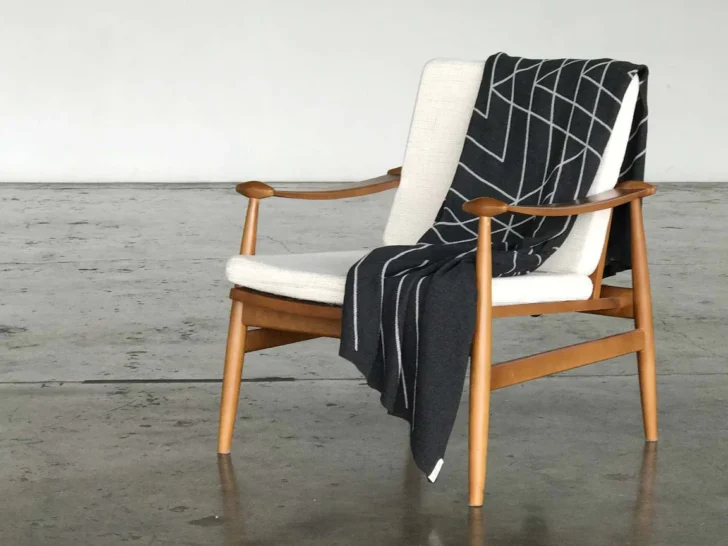 I've personally enjoyed Newly's throw blankets in my living room and their reclaimed glass vase in my kitchen. I can tell these eco-friendly products are high quality as I've had them for four years and they're still in amazing condition. I think their eco-friendly home decor makes great wedding gifts too!
West Elm is a big company leading the industry toward change. West Elm has furniture made with reclaimed and sustainably sourced wood, organic cotton bedding, rugs made from artisan groups, shelves made from reclaimed wood, and more.
Conscious consumers can easily look for Fair Trade Certified, GOTS, and other popular certifications on West Elm products to know they're purchasing responsibly made home goods. West Elm also has a great glossary for customers to learn more about these labels.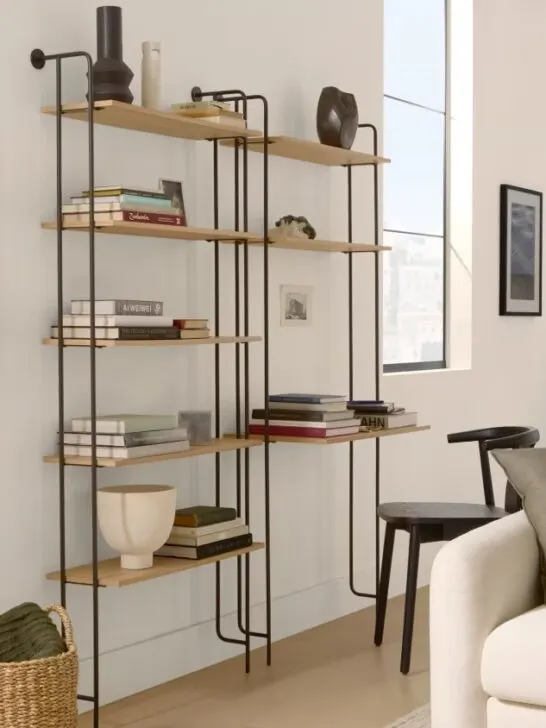 West Elm also crafts high quality furniture and home decor that is meant to last. Investing in products that are well made and will last is a sustainable way to think and save money!
We bought our sustainable dining table from West Elm five years ago and is so durable and just as beautiful as when we bought it. We also purchased an artisan made rug from West Elm which is still in great shape five years later.
Healthier Homes is a one stop shop for creating a non-toxic home. This family owned company offers natural furnishings, organic décor, nontoxic paint, & all things healthier home.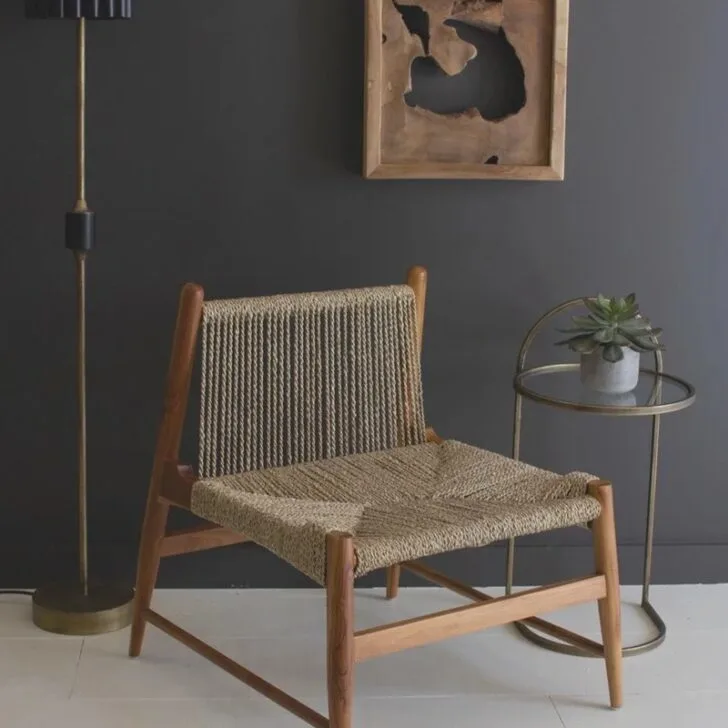 This ethical home decor brand is a great place to shop for rugs, pillows, accent chairs, wall decor, and paint for any DIY home projects.
Welljourn brings modern design & fair trade + sustainable values into the home with their wide variety of artisan made goods. Furnish your home responsibly with Welljourn's unique decor. Shop fair trade sculptures, carvings, and more.
Etsy is a great way to support small businesses. Etsy has both great options for furniture and decor. Select Etsy sellers use sustainable materials such as repurposed wood, organic cotton, hemp, and up-cycled materials.
Sustainable shoppers can find furniture made from reclaimed wood, wall art, home textiles, and more!
Made Trade is a curated online marketplace for exceptionally designed, ethically made goods. Made Trade has high standards for the brands they carry and allows consumers to shop by their values.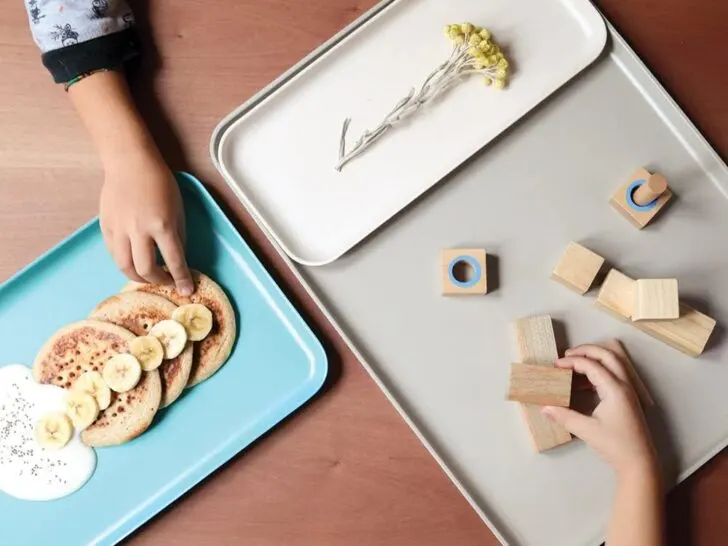 Conscious consumers will find throw pillows, wall decor, rugs, planters, sustainable bedding, serving plates, vases, light fixtures, and more.
Ten Thousand Villages is a global maker-to-market movement working to address economic injustice through handmade items and artisan partnerships. Conscious consumers can discover beautiful fair trade baskets, throw pillows, picture frames, candle holders, statues, and more.
Ten Thousand Villages also has reasonable prices which makes this a great place for people looking for affordable decor. Along with their online shop, they also have stores across America, so you can even go look at some of the decor in person!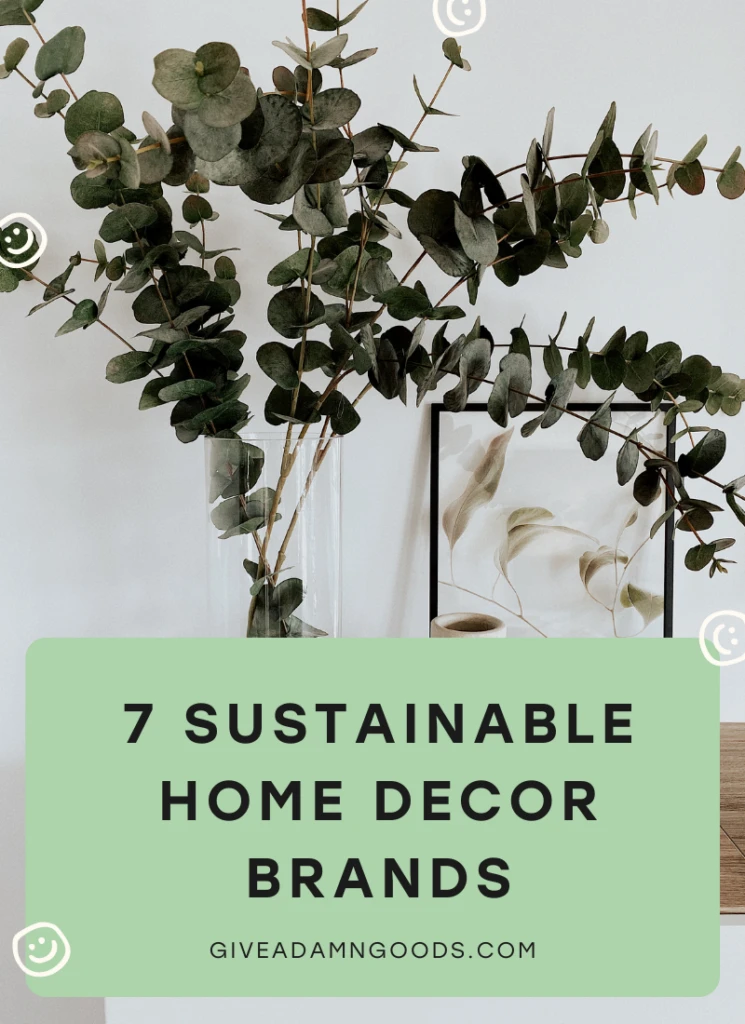 Tips for Shopping for Decor
When shopping for new home decor here are a few things to consider!
Consider how well the item is made? Is it made from high quality materials that will last a long time?
Think about what will happen to the item at the end of its lifecycle….can it biodegrade? Can it be repurposed?
Consider looking for third party certifications such as the Global Organic Textile Standard, Fair Trade Certified, Forest Stewardship Council, and certified B Corporation other certifications that indicate social responsibility.
Consider the price point. While a lot of sustainable brands are more expensive, their items typically last longer making the investment well worth it. When we purchase mass produced home decor and furniture sometimes they can fall apart quickly. Due to the higher quality of materials sustainable brands use, their items typically last for years to come making the higher price point worth it.
Affordable Sustainable Decor Ideas
The future of sustainable decor is looking bright. There are more and more companies popping up that are focused on creating beautiful home decor pieces made responsibly.
On top of that, we're seeing more consumers starting to live a more conscious lifestyle. From furniture to wall art, there are endless possibilities when it comes to finding eco-friendly decor for your home.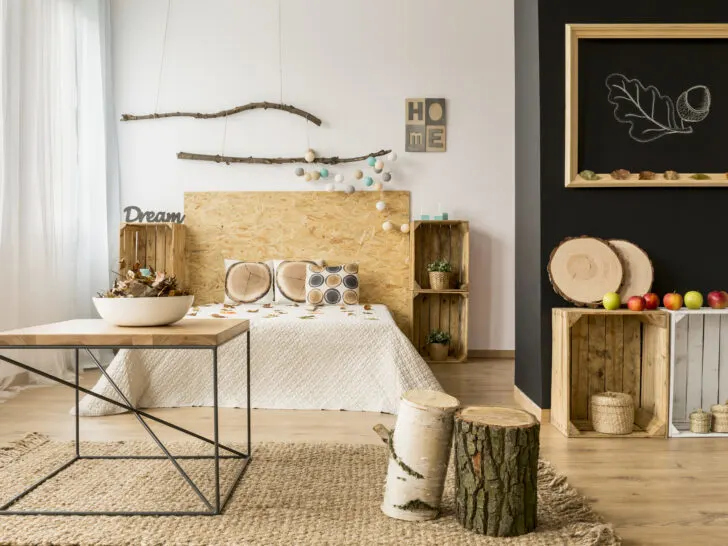 One of the best things about sustainable decor is that it can be affordable and accessible to everyone. You don't have to break the bank to add a touch of sustainability to your home.
In fact, many of the items available today are very cost effective. A few easy and affordable sustainable home decor ideas include:
Going to a thrift shop to find secondhand home decor. This helps keep unwanted items out of landfills and support the circular economy. You can also shop local garage sales or Facebook marketplace to find secondhand items in good condition.
If you're crafty consider some DIY home decor projects that repurpose items from around your house. Consider up-cycling old wine bottles, candle holders, and other items to craft a new item for yourself.
Appreciate what you have! Slowing down the amount of items you're buying is a great way to reduce your carbon footprint. Once of the most sustainable practices we can have is just appreciating the items that are already in our home!
When you do buy something new make sure it has meaning and purpose. Really think about the item before purchasing it and think how you will feel about the item in the future! Will you still use it? Will it still be in good shape? Or consider thinking about the item for a week and then coming back to buy it. This is one of the best ways to practice mindful purchasing.
Home decor is also a great way to show off your personality. With so many unique options available, you can really express yourself through your home's style. Whether you prefer minimalist designs or eclectic pieces, there's something for everyone when it comes to sustainable decor.
Eco-friendly Decorating Ideas for Your Home
Not sure where to start when decorating sustainably? Here are a few easy pieces you can find!
For the living room, try using natural materials like bamboo or jute rugs. They're durable and eco-friendly, and they add a touch of natural beauty to the room. You can also use recycled glass or metal objects as coffee tables or side tables.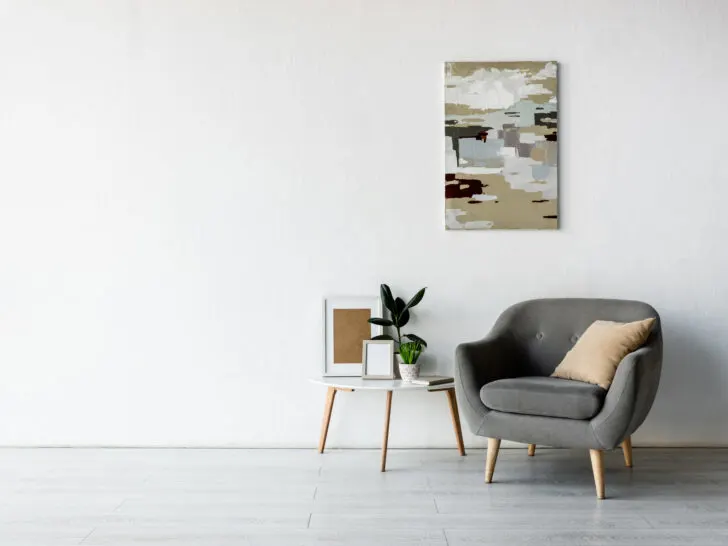 In the bedroom, start by choosing organic cotton sheets and pillowcases. You can also use natural throw blankets instead of blankets made with synthetic materials. Consider a bed frame made from upcycled wood!
In the kitchen, consider looking for fruit bowls made with upcycled materials and natural table linens that can biodegrade at the end of their lifecycle.
In the bathroom, consider looking for rugs made with recycled materials or a fair trade shower curtain.
So what are you waiting for? Start browsing for eco-friendly home accessories today! You'll be amazed at how easy it is to find beautiful pieces that also respect the environment.
Making your home more sustainable doesn't have to be expensive or difficult. And it comes with a whole host of benefits for you, your family, and the environment. By following the simple tips in this post, you can quickly make your home eco-friendly and start enjoying all the advantages that come with it.