Giving a gift can be a great way to encourage people to live a more eco-friendly lifestyle! These gift ideas are unique and sure to give him a hint that sustainability is cool!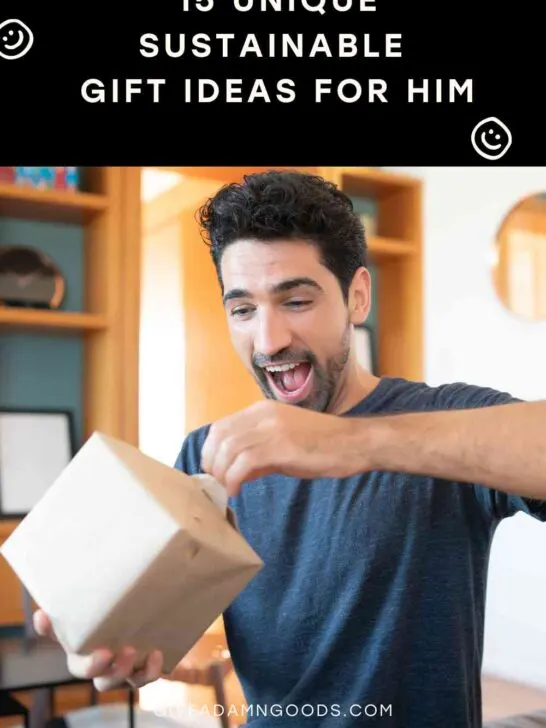 This post does contain some affiliate links. Give a Damn Goods may receive a commission if you decide to make a purchase. Our commission is at no additional expense to you. We only recommend products and brands we truly believe in.
List of Sustainable Gifts for Him
When choosing a sustainable gift it's important to consider the materials, packaging, and lifecycle of the item! These are some great gifts guys are sure to love that take eco-consciousness into account.
Give the gift of high quality, safe, and portable drinkware. The 16oz Stojo Cup is made from LFGB Certified silicone, is BPA-free, lead-free, and phthalate-free.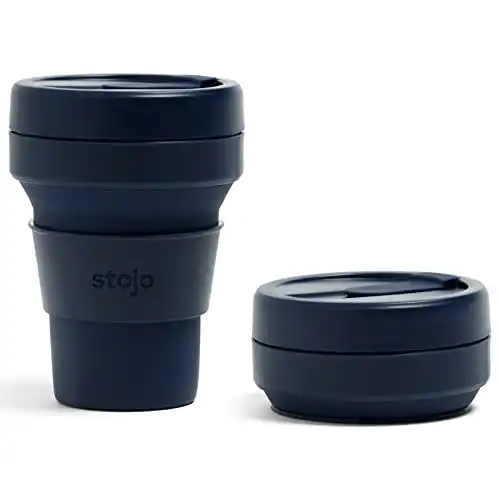 In addition to the variety of colors offered, a fun feature is that it's a collapsible cup. Stojo cups are great for both hot and cold liquids as well, making it the perfect cup for any need.
A hoodie would make a great present for any guy in your life, especially the Ultra-Soft Bamboo Hoodie from Cozy Earth. This hoodie comes in 10 different colors and goes up to size 3X.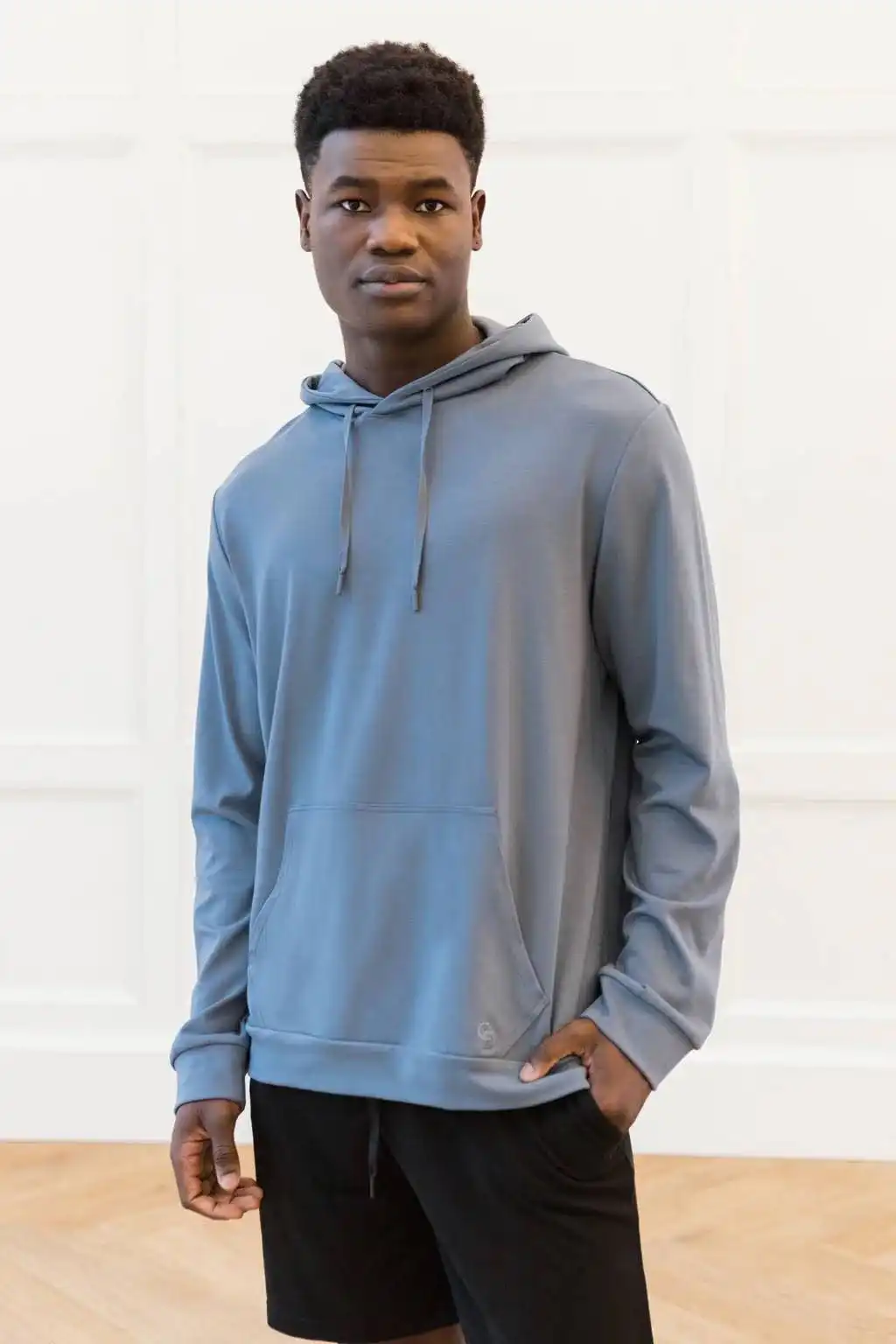 You can take pride in knowing that your gift was made in an ethical factory with premium materials. Cozy Earths fiber process is recycles water and does not release waste into the environment. Plus, Cozy Earth uses responsible dyeing practices and ensures all of their products are free of harmful chemicals.
If you've got a music-lover in your life they will love the gift of the Get Together Mini. This speaker has up to a 10 hour play time and 20-meter Bluetooth® range. It's size makes it great to carry wherever you want the music to be.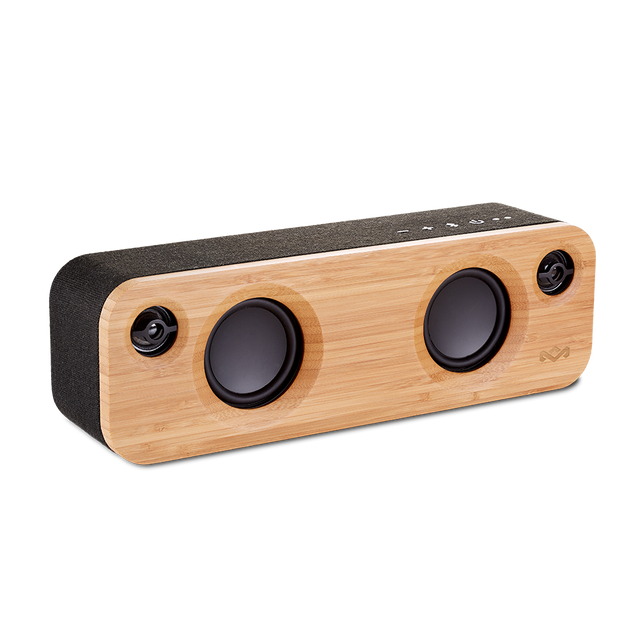 Made with Rewind® fabric, which is fabric that is weaved from recycled materials, this speaker is eco-friendly as well.
This Artisanal Appetizer Board by Packed with Purpose would make a great gift for any guy in your life that loves to entertain, or maybe just loves snacks.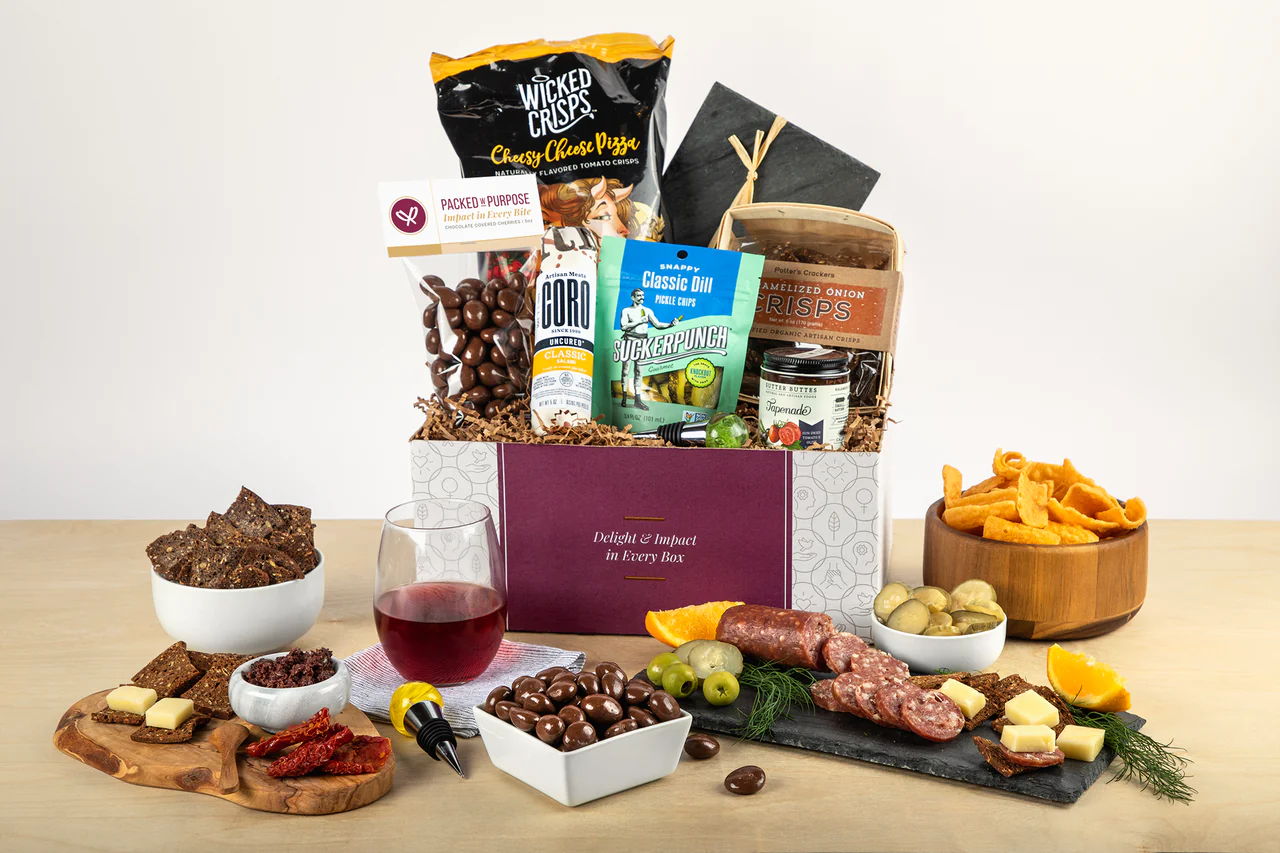 Appetizer Board
This gift box includes a natural USA-made slate appetizer board, hand-blown glass wine stopper, & all the snacks you need to create the best charcuterie board.
Buy Now
Some of the impact that you'll make by purchasing this variety of snacks in a recyclable box is by supporting sustainable farming practices, employment for veterans, and more.
This Onyx Climate crewneck is not only a unique sustainable gift, but it also helps spread the message about how important climate change is.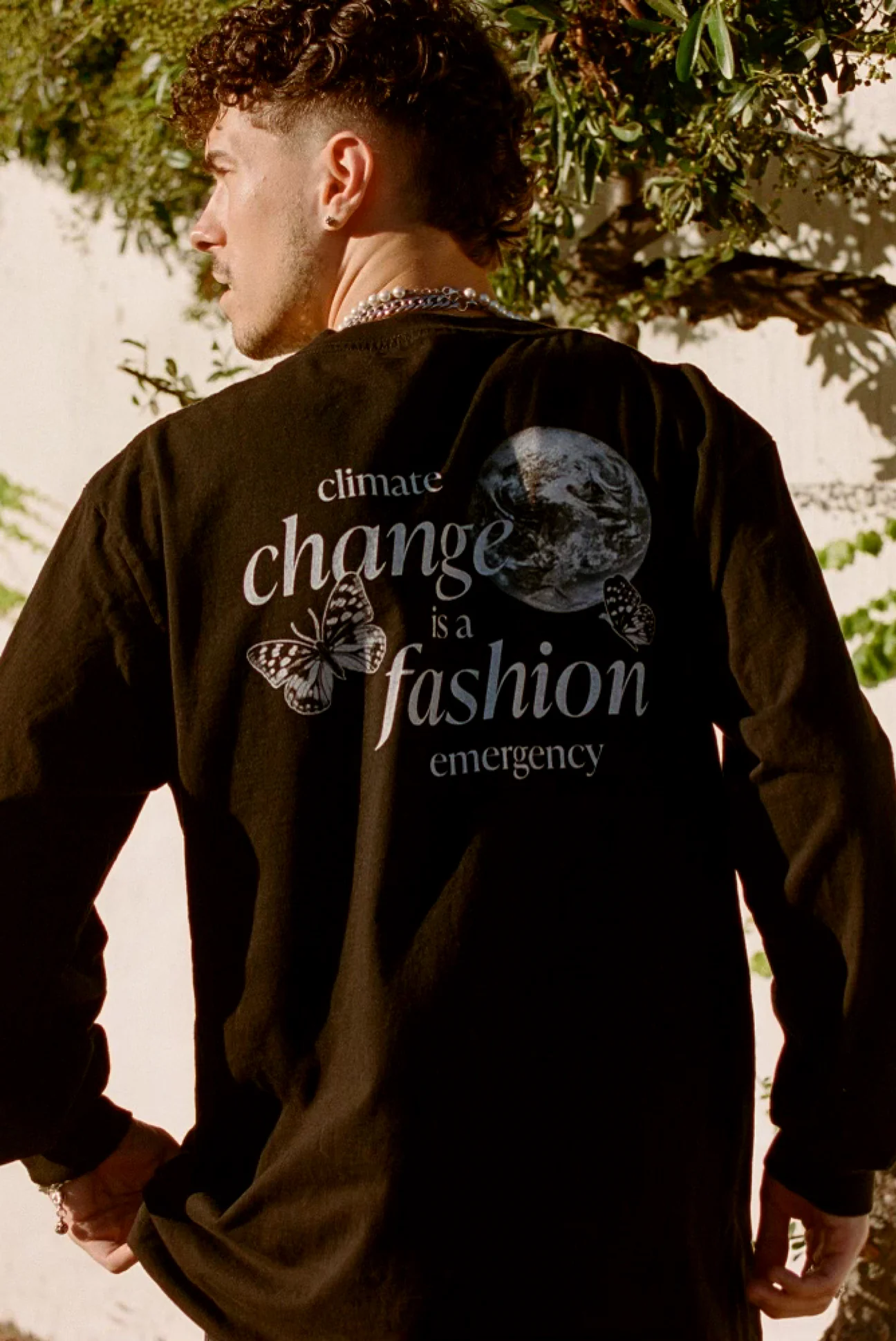 It comes in sizes small, medium and large, and is made from 100% Reclaimed Waste Cotton. There is also a sand color that they offer as well.
If your loved one likes to stay clean shaven, they'll love the Razor Stand Gift Set.
This long sleeve button down is another great apparel choice for gifting. It comes in three different color options and goes from size small to 3x.
The shirt is ethically made using mostly tencel, in addition to some linen. Blended together you have a soft, high quality shirt your loved one will be excited to wear.
Outdoor enthusiasts will love this Stainless Steel Cup. It has a carabiner handle, so it's the ultimate portable cup. It's perfect for going on a hike, going fishing, or any other outdoor activity that your loved one enjoys.
The cup is made from recyclable materials and comes in a plastic-free and recyclable package. You'll feel good about gifting this to your outdoor lover.
The next Packed With Purpose gift on the list is the Snack Basket. It would make a great gift for the foodie in your life.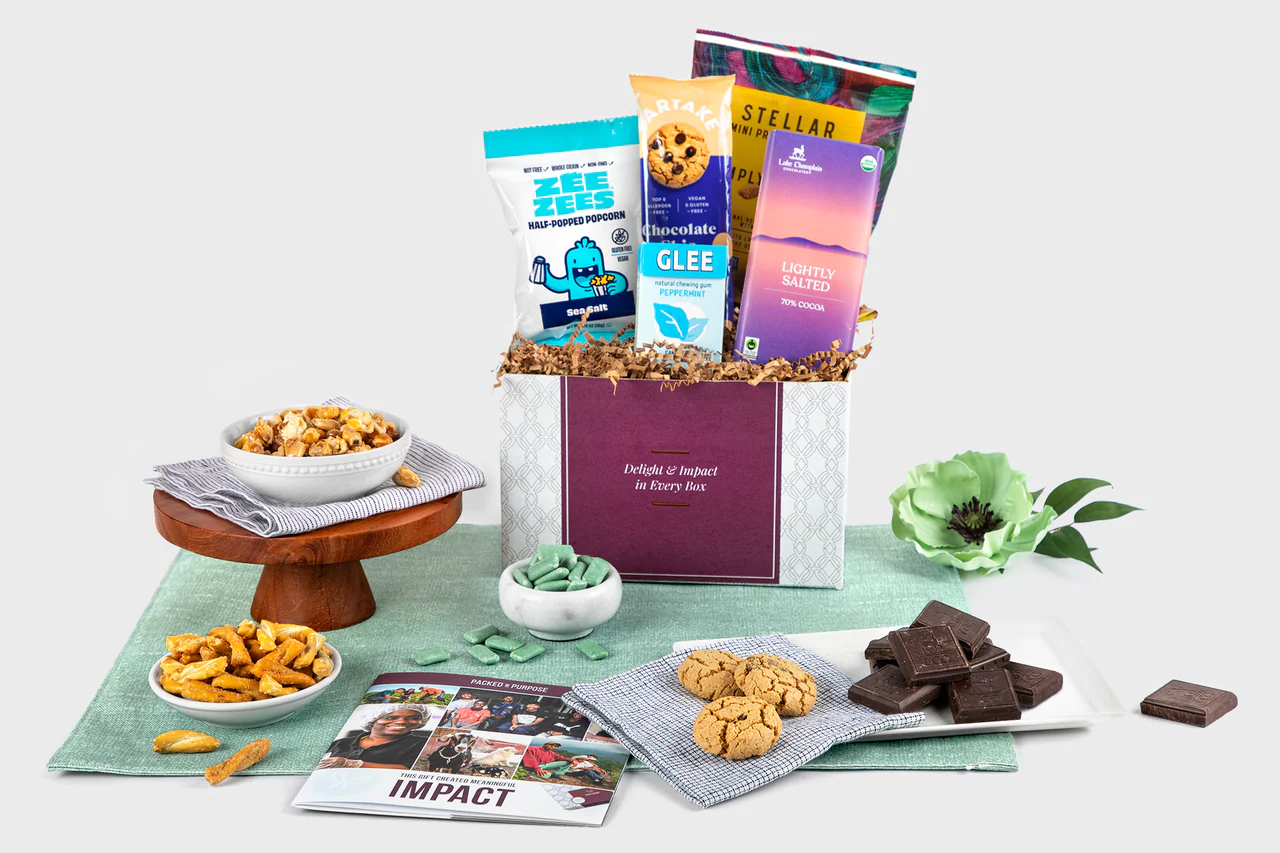 By purchasing this basket you are providing support to organizations that help alleviate food insecurity, preserve the rainforest in Central America, and more.
Having a versatile shirt is important for everyone's wardrobe. The Jack button down shirt comes in 11 different designs/colors and goes up to size 2X. It can be dressed up or down, which makes it a great gift that will get plenty of use. It's made from 100% organic cotton, so it is ethically made and is made to last.
If your loved one likes sneakers, they'll love these Beto Go-To Court Sneakers. There are three different colors and they range from size 8-13.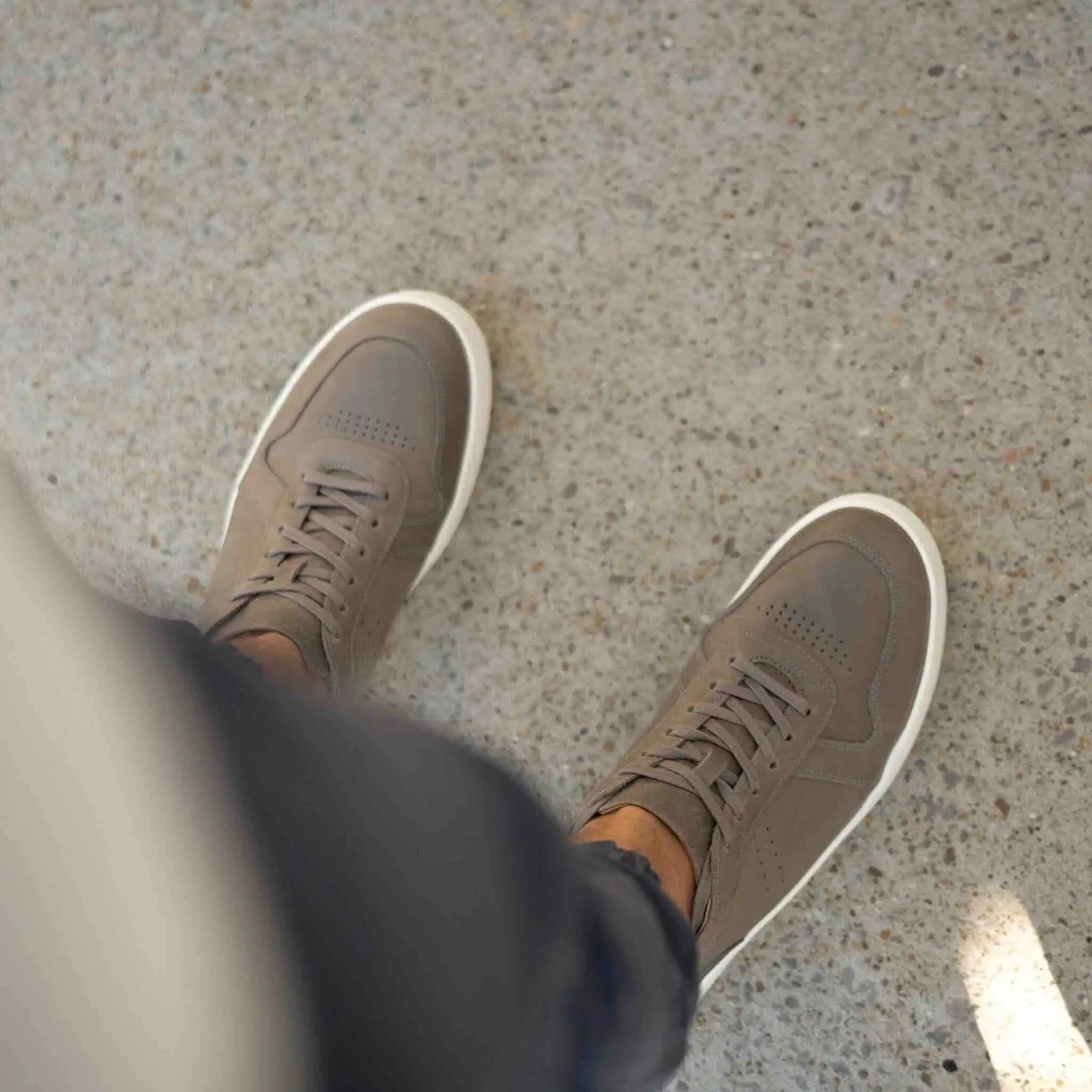 The sneaker is made with Working Group Certified water-resistant leather and the shoelaces are waxed cotton laces.
Coffee lovers will enjoy this Organic Breakfast blend from Fidalgo Coffee. This dark roast blend is certified organic and fair trade.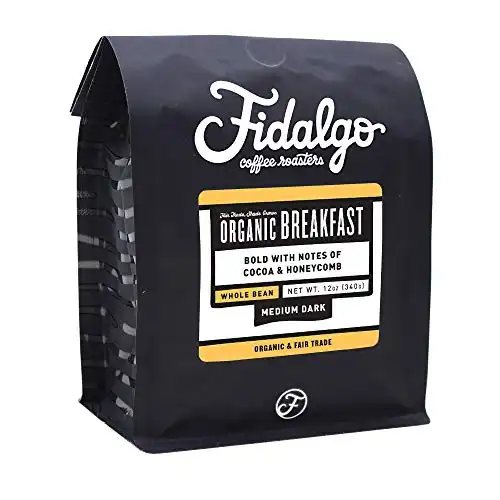 You can purchase a 12oz bag or a two pound one. There are also multiple grind options to choose from.
This Fitted Cuff Beanie is made from 100% Recycled Polyester and is Fair Trade Certified. You can choose between three different colors to truly match your loved one's style. Plus, its a great gift for $30.
The Compact + Climate gift box is also the last on the list of eco-friendly gifts for guys. It comes with a water bottle, charger, and notebook.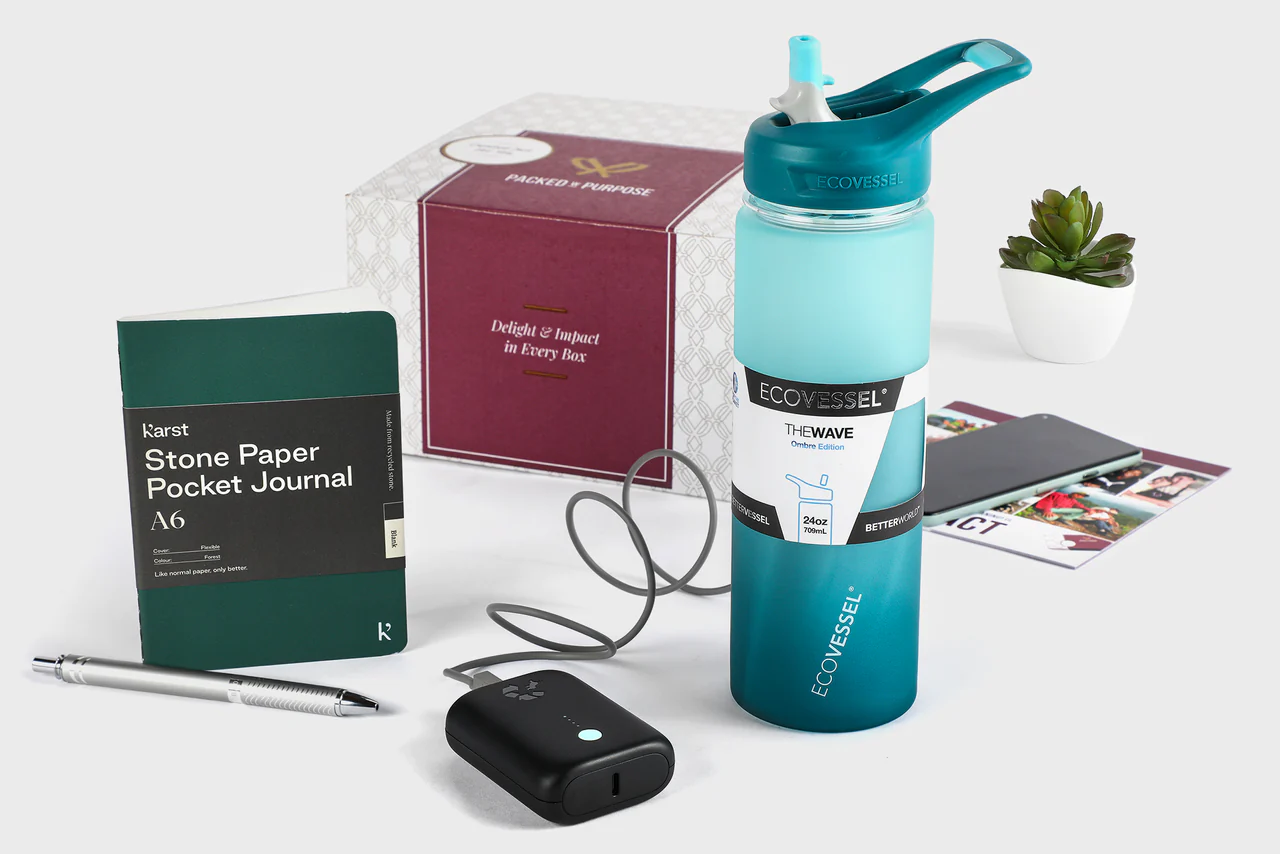 By purchasing this great gift set you are supporting Certified B Corps and 1% for the Planet companies. That is something both you and the gift recipient can feel good about.