There's no denying that fast fashion has taken a toll on the environment. Now more than ever, consumers are looking for ethical and sustainable clothing brands that care for the planet and the people who make our garments.
Let's break down what these terms actually mean, learn about eco-friendly materials, and meet some amazing ethical brands with affordable price points.
This post does contain some affiliate links. If you choose to make a purchase Give a Damn Goods may receive a commission. Our commission is at no additional cost to you. Give a Damn Goods only recommend products and brands we truly believe in.
Quick List of Affordable Sustainable Clothing Brands
If you're just looking for a quick list of affordable clothing brands using sustainable materials and ethical practices, here you go! Read on if you'd like to further your knowledge about the fashion industry, ethics, and sustainability.
| Product Image | Product Name / Price / Description | Primary Button |
| --- | --- | --- |
| | Passion Lilie is a fair trade clothing brand creating block printed clothing made with organic and recycled cotton. | |
| | PACT is an organic cotton clothing brand creating sustainable basics for men, women, and children. | |
| | KNOWN SUPPLY is humanizing the apparel industry through their organic fair trade clothing. | |
| | tentree's sustainable clothing offers eco-friendly options for men, women, and children. Plus, each purchase helps plant ten trees. | |
| | Mata Traders partners with artisans abroad to create unique ethically made fashion. | |
| | Quince strives to keep high quality goods affordable by cutting out the middle man. Select products are made with sustainable materials such as organic cotton, linen, and more. | |
| | Wearwell partners with brands making a positive impact in two distinct areas: workers' rights and the environment. Sustainable shoppers can find clothing, jewelry, accessories, and secondhand clothing. | |
| | Boody creates sustainable loungewear with bamboo viscose. | |
| | GOEX is an ethical and eco-conscious clothing company that uses USA grown cotton, recycled polyester, and TENCEL to craft fair trade clothing. | |
What Is Sustainable Clothing?
Sustainable clothing refers to apparel that is designed, produced and consumed in ways that respect the planet.
What is Ethical clothing?
Ethical clothing prioritizes fairness and justice for all individuals involved in the production process, including farmers, factory workers and communities that may be affected by the process, as well as animal welfare.
​Are Ethical & Sustainable the Same Thing?
​Not all sustainable clothing is ethically made. And not all ethical clothing is sustainably made. For example a garment could be made with sustainable materials like organic cotton, but still made in a factory that does not pay livable wages.
Similarly, a garment could be made in an ethical factory, but made with synthetic materials that are not sustainable.
However, we think clothing cannot be truly sustainable unless it's also ethical, and vice versa, as the two terms should be intricately woven together. Thus, fashion brands must treat workers fairly and use earth-friendly materials — not one or the other.
Why Are Ethical & Sustainable Clothes Typically More Expensive?
In a perfect world, we would all shop from sustainable and ethical clothing brands without giving it a second thought. But oftentimes, the price tag can come as a shock. Here's why sustainable fashion is expensive compared to fast fashion
Workers Receive Better Wages
Most garment workers who work for fast fashion brand aren't guaranteed a minimum or hourly wage. Instead, they're usually paid as little as 4 cents per garment, making nowhere close to minimum wage even when they work over 70 hours a week. They also often work under unsanitary and unsafe conditions which puts their lives at risk
By contrast, ethical brands ensure fair working conditions and provide a living wage that allows workers to provide for themselves and their dependent's basic needs.
You can wear ethical clothing with a clear conscience knowing fair wages were paid to the garment workers who produced it.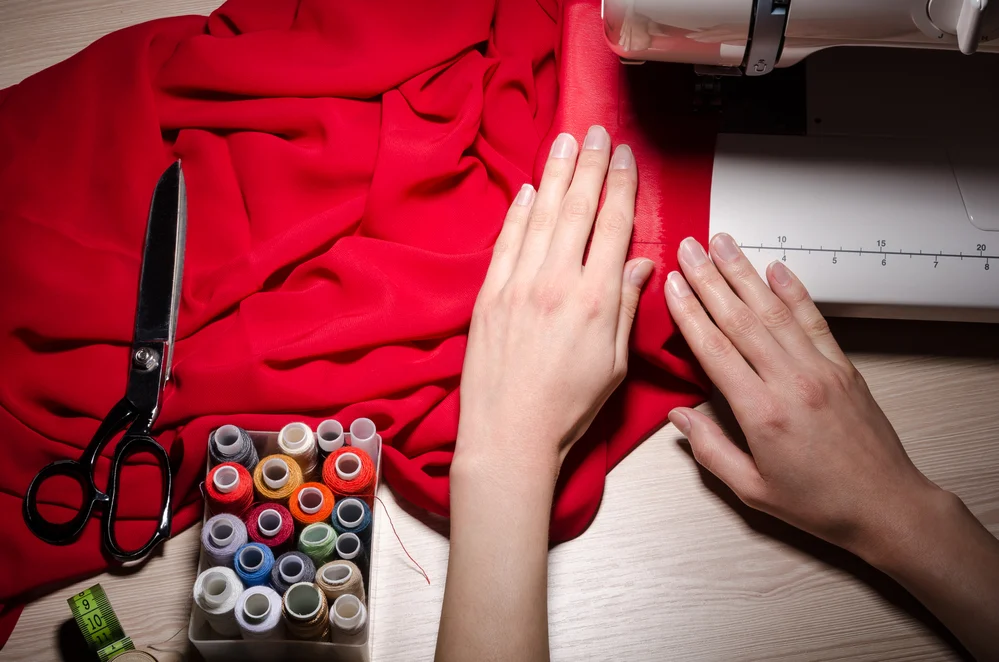 Quality Is Better
Sustainable clothing is often made from recycled or organic fabrics which are more durable compared synthetic alternatives. The clothes are also made with diligence and high-quality standards.
While you may spend more money in the short term creating a sustainable wardrobe, you could save more in the long run, as you'd buy fewer clothes that last longer.
Production Is Slower
Fast fashion companies enjoy economies of scale by producing vast amounts of clothing which also ends up in vast amounts of waste.
However, for sustainable fashion, garments are often created in small batches and sometimes they are even made to order, in order to prevent waste. Instead of chasing trends, sustainable brands create classic and versatile pieces that limit the cycle of consumption.
Keeping all this in mind, let's explore what are affordable prices?
Affordable can be different for everyone! The brands mentioned in our guide all have a good amount of clothing in the $20-$50 price range which is why we choose them for this sustainable fashion list!
What Eco-Friendly Materials Should Consumers Look For In Clothes?
The first step to shopping for ethical and sustainable clothing is getting informed on which fabrics are good for the environment and which aren't.
In general, avoid synthetic materials such as polyester, nylon, spandex and acrylic. Opt for plant-based fibers such as organic cotton, linen, hemp and TENCEL. Also consider fabrics made from recycled materials such as cotton, wool, cashmere and polyester.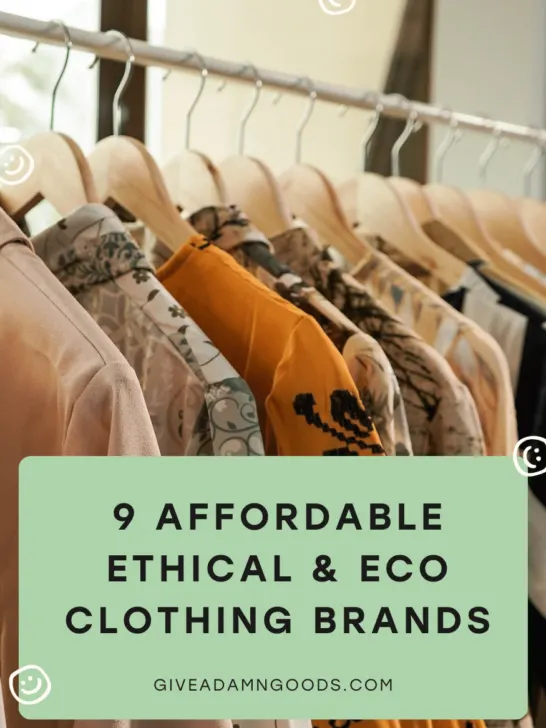 9 Affordable Ethical & Sustainable Clothing Brands
So, you're eager to start a sustainable & ethical wardrobe but you're on a tight budget? Don't worry! We've compiled a list of affordable sustainable brands that won't break the bank or compromise your style and values. Below is a list of affordable sustainable clothing brands you can shop from today!
For: Men, Women & Babies
Type: Statement, everyday basics
Size range: XS-3XL
Price: $28 – $120
Passion Lilie is a fair trade apparel fashion brand with slow fashion and sustainability as its core values. They specialize in creating wardrobe staple dresses, tops, bottoms, outerwear etc that are guaranteed for life. Each item is ethically handmade in small batches by craftspeople who are dedicated to preserving heritage techniques.
Being a fair trade company, Passion Lilie is built around creating a positive impact on communities. They partner with women in India by working closely with various women's co-operatives, providing fair wages and ensuring safe and healthy working conditions for artisans.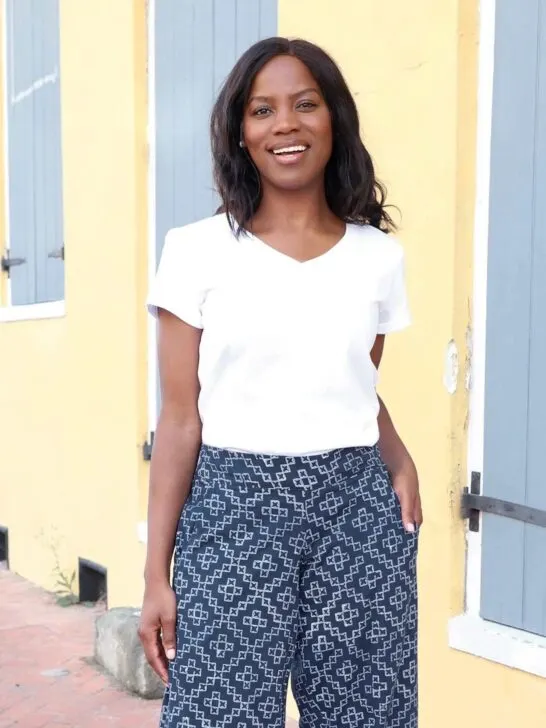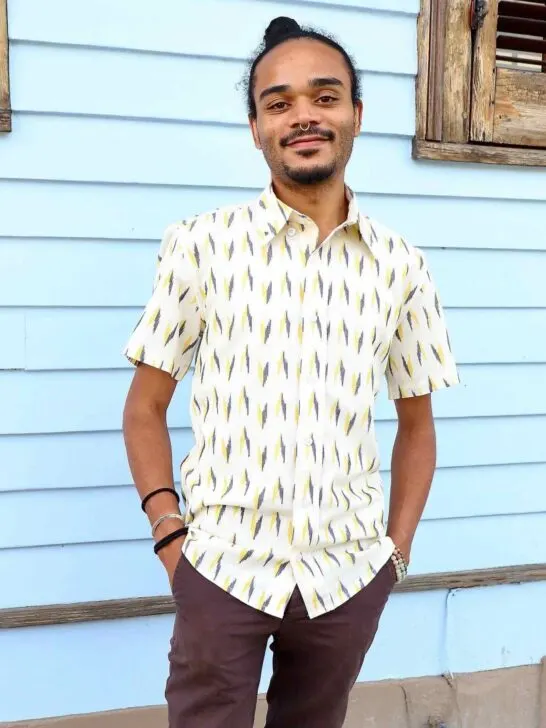 The New Orleans – based brand is also constantly working to lower its environmental impact by incorporating more organic and non-gmo cotton, and using eco dyes wherever possible.
Passion Lilie has some incredibly beautiful dresses and unique button up shirts! Their dresses are incredibly versatile and easy enough to dress up with heels but also work great with sandals and sneakers. Thanks to their amazing quality and classic designs, you'll be wearing them for many years to come!
For: Men, women, maternity ,& kids
Type: Everyday basics
Size Range: XS-2XL
Price: $20-$128
PACT is an organic cotton clothing & home brand. PACT partners with Fair Trade factories to ensure an ethical manufacturing process. PACT apparel holds a few different third party certifications including Fair Trade USA, Global Organic Textile Standard and SimpliZero to ensure their products, and their processes, support both people and planet.
With the SimpliZero certification, PACT is now able to measure the impact of every single Pact product, and offset it through reforestation, renewable energy, and community projects that sequester carbon from the atmosphere.
Sustainable consumers will find t-shirts, polos, jumpsuits, leggings, and other eco-friendly clothing options. Their basic tees and tanks are on the lower end of the price range from around $20-$50 and then they have some higher fashion items such as jumpsuits that are $100+.
For: Men & Women
Type: Every day, basics, fashion, accessories, custom
Size range: XS-4XL
Price: $14 – $124
Do you ever think about who made the clothes you're wearing? KNOWN SUPPLY wants you to stop guessing! The brand is committed to bringing humanity back into what we wear by honoring and celebrating the people behind the clothing we buy.
KNOWN SUPPLY works with communities in Peru, India, China and Uganda to provide meaningful work and fair wages and each KNOWN SUPPLY product is accompanied by the signature of the person who made it.
Their environmental commitment is just as fantastic; the majority of their collections are made using GOTS Certified Organic Cotton, creating significant water savings in the production of every garment.
What's more, KNOWN Supply has a recycling program to encourage consumers to reduce waste called the Take Back Bag initiative. If you purchase a Take Back Bag for $20 and fill it with your old clothing, you'll receive a $20 credit for their website!
For: Women
Type: eclectic style
Size range: XXS-5XL
Price: $45-$108
Mata Traders partners with five fair trade co-ops in Indian and Nepal. This brand uses fair trade practices to craft whimsical ethical clothing for women.
Artisans craft each piece from start to finish in small workshops, or even from the comfort of their homes, often using hand embroidery techniques on top of block printed fabrics.
Mata Traders focuses on natural materials including organic cotton. They are a great brand if you're looking for unique prints and eclectic style matched with sustainability.
For: Women
Type: fashion forward
Size range: XS-XL
Price: $39 – $365
wearwell is a woman owned boutique specializing in ethical and sustainable fashion. They partner with different socially responsible brands to curate a fashion forward online store.
Conscious consumers can shop a range of different brands and styles. Shoppers can sort by values, price point, size, or brand. This is a great online boutique for anyone who is just starting to explore sustainable fashion.
For: Men, Women & Kids
Type: Every day, basics, accessories
Size range: XS-XL
Price: $39 – $150
Love a little luxury with a positive impact? Quince has got you covered! The San Francisco brand started with the goal of making sustainable luxurious products, at an affordable price point.
The wide selection and high-quality materials alone make it worth perusing; Quince stocks everything from luxury clothing, jewelry and tech accessories, to pet products and home goods, all inspired by popular pricey brands of today.
Quince uses an industry-first manufacturer to consumer model which enables factories and manufacturers around the world to sell goods directly to consumers.
By cutting out the usual middleman, they offer better margins for creators and far better prices for consumers, making it a win-win for everyone. This also makes it easier to keep track of the supply chain as sustainability and ethics are of the utmost importance for Quince.
They only partner with factories that meet or exceed global guidelines for workplace safety and equitable wages. Whenever possible, they choose organic, eco-friendly dyes and other eco-conscious materials such as cashmere, alpaca wool, organic cotton, organic linen, and 100% recycled polyester.
There's little risk in trying out sustainable clothing from Quince; you'll have 365 days from the date of purchase to return your items – that's more generous than a lot of other retailers.
For: Men, Women & Babies
Type: Every day, basics, accessories
Size range: XS-4XL
Price: $17 – $118
BOODY Eco Wear is one of the more affordable, sustainable brands best-known for its stylish, comfortable basics made from organic bamboo. Along with ultra-cozy underwear, you will also find socks, activewear, body suits, accessories and so much more.
BOODY prides itself on its green credentials; the company has an array certifications to show their sustainability including ECOCERT, FCS, PETA Vegan Approved, and OEKO-TEX. Their products are crafted in China, Vietnam and India with the highest standards for environmental and labor practices.
In addition to making ethical and sustainable clothes, BOODY loves to help communities by partnering with various charity organizations. Besides being a member of 1% For The Planet, BOODY is an active supporter of Breast Cancer UK, donating 1% of all bra sales.
They also donate BOODY samples to Something To Look Forward To, a charity that promotes well-being, stress relief and recuperation for cancer sufferers. If you want to make a difference through your purchase, BOODY allows you to do just that. Don't we love fashion with a cause?
For: Men, women & Unisex
Type: Every day, basics, accessories
Size range: XS-3XL
Price: $14 – $45
GOEX's makes fair trade garments that feel good and do good. Concerned about forced labor often used in producing cotton overseas, the brand sources cotton from within the US to ensure labor laws are enforced and workers are safe.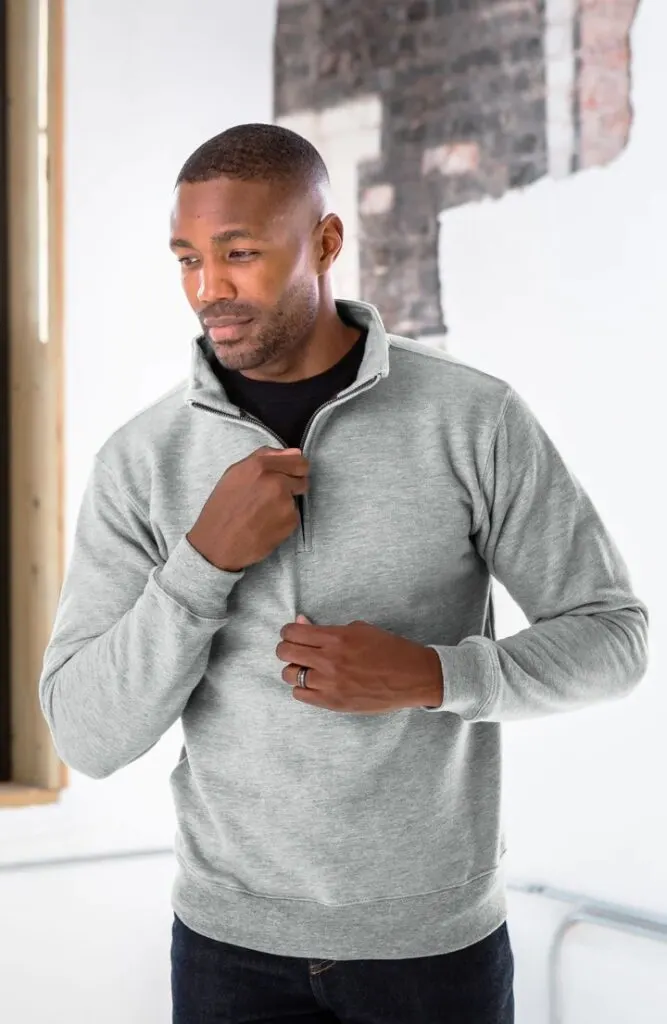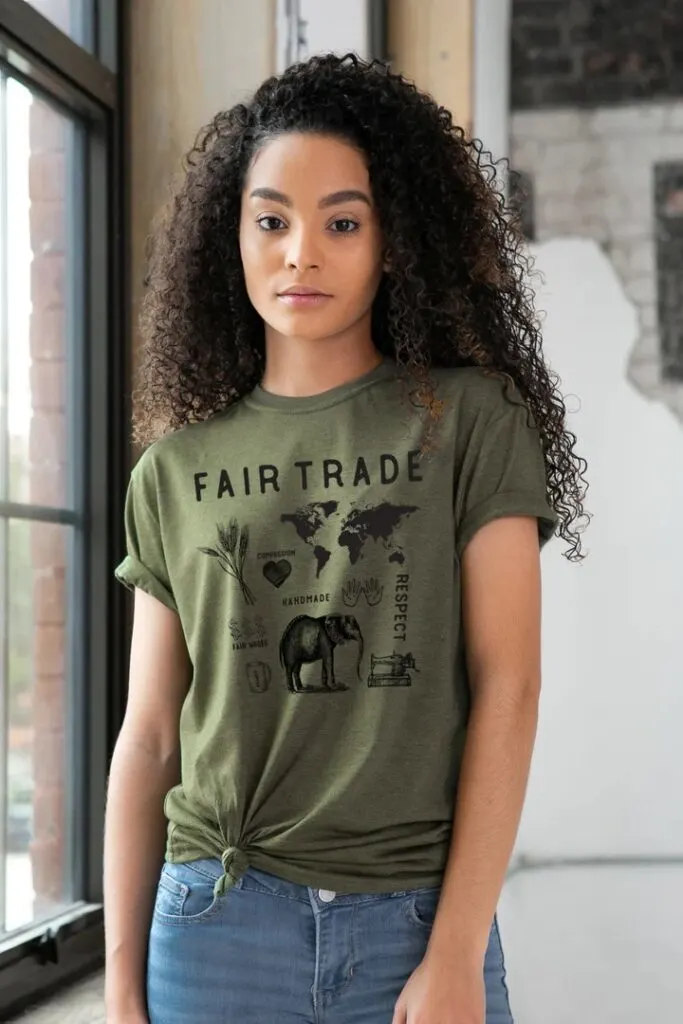 Afterwards, the trims make a short trip to Haiti for sewing (only 500 miles), providing fair wage jobs that liberate workers from poverty and empower them in their families and communities.
GOEX is committed to protecting the environment and using recycled materials wherever possible. Their triblend tees are made from the equivalent of five water bottles worth of recycled plastic, USA grown cotton, and TENCEL. Even their zippers and buttons are made from recycled plastic!
For: Men, Women & Kids
Type: Every day, basics, accessories
Size range: S-2X
Price: $17 – $118
Canadian clothing brand, tentree is founded on the premise that every consumer wants to contribute to the wellbeing of our planet. Their offerings include comfy basics, loungewear, activewear to accessories.
For every purchase made, the company plants 10 new trees. tentree has planted 30 million new trees on earth. By 2030, the company's goal is 1 billion.
But tentree's commitment to sustainability doesn't stop there. The brand has removed virgin plastic from its offerings, shifting from cotton to organic, swapping all leather to cork, and rayon fibers for tencel to be more eco-friendly.
If you're looking for seasonal essentials, tentree is a great place to start! Customers praise their quality, customer service, and sustainability efforts.
Tips for Shopping for Affordable Sustainable Clothing
If you're ready to shop sustainably here are a few tips for sticking to those budgets and finding eco-friendly options.
Consider Hosting a Clothing Swap
Clothing swaps are a great way to get your friends excited about creating sustainable outfits! It's a wonderful way to clean out your own closet and get some new clothing for free. Invite your friends to bring their unwanted clothing, grab yours, set out some snacks, and get to swapping.
This is an incredibly affordable way to refresh your wardrobe while making sure unwanted clothing does not go to waste. You could even go the extra mile and turn it into a fashion show and have people model their new clothes!
Shop Secondhand
Heading to your local thrift store is a great way to find sustainable options on a budget. This is a great way to find unique pieces at an affordable price. Plus, it keeps unwanted clothing out of landfills while giving it a new life!
Learn to Sew & Mend
Sewing and mending are great skills to have as they can help your clothes last longer! Plus, if you build up your skills you can even create your own clothes! How cool would it be to say "I made this." To get started you can watch some simple YouTube videos or explore local sewing classes in your area.
Once you feel comfortable with your skills consider inviting your friends to a mending party! You can all learn how to mend together and fix up old clothes.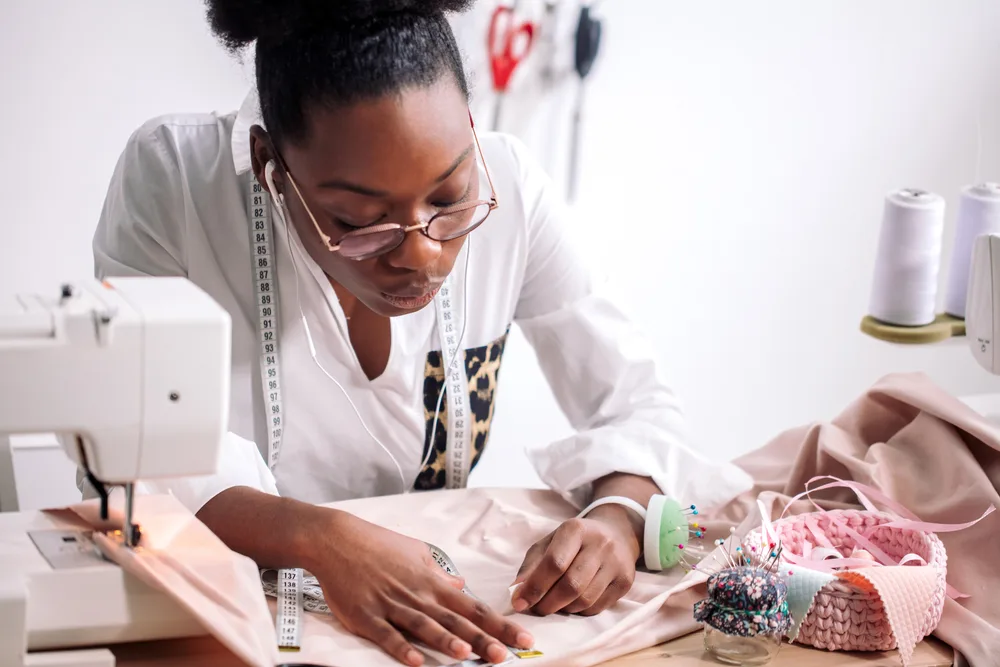 ​Third-Party Certifications
Look for third party certifications such as Climate Neutral Certified, Global Organic Textile Standard, OEKO TEX, certified B Corp, and any other certifications that help you know the brand Gives a Damn!
Go for High Quality
When purchasing new pieces try to go for items that are higher quality. Even if they are a bit pricer, not having to replace your clothing can actually save you money in the long run.
Shop Locally
Check out local craft fairs! Shopping locally can be a great opportunity to connect with local makers. It's super cool to actually meet the makers of your clothes. This adds another dimension to your apparel and helps bridge the gap between the maker and our garments.
Often times since the garment makers are out of sight, they're also out of our mind and we don't always think about fair labor practices, but when you sit down and talk to the maker, this can really help connect the dots.
​Sign Up for E-mails
Sign up for e-mails to keep your eyes open for sales and discounts. This is a good way to save money when trying to shop more sustainably.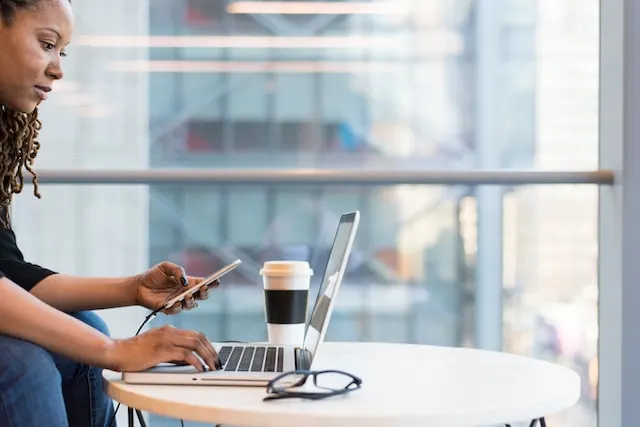 Choose Timeless Over Trends
Don't follow trends! When buying a new piece think about how you can choose a timeless garment. Timeless pieces can be worn for many years and during different times of the year.
Pause & Think About Your Purchases
Next time you're at the mall and tempted to purchase a new piece pause and ask yourself if you think the people who made the garment were paid a fair price?
Similarly, if there is an item you really want consider waiting a week and if you still want it then go back and get the item. Often times we forget about the items and pausing to think about the purchase can prevent impulse buys.
Also ask yourself do you already have an item like this in your closet? Often times we're drawn to similar styles or prints of what we already own, but may have forgotten about in the back of our closet. By pausing, checking your closet, and then re-considering the purchase this has the potential to save you money and prevent impulse buys.
Hopefully this guide has introduced you to some amazing affordable ethical clothing brands, educated you on sustainable materials, and furthered your knowledge on the importance of a transparent supply chain.