This sustainable shopping guide takes look at what organic cotton is, why it's preferred for its high quality, plus six of the best organic baby clothes brands, to make shopping that bit easier.
This post does contain some affiliate links. If you choose to make a purchase Give a Damn Goods may receive a commission. Our commission is at no additional cost to you. Give a Damn Goods only recommends products and brands we truly believe in.
Quick List of Organic Clothing Brands for Baby Boys
If you're just looking for a quick list of organic clothing brands for baby boys, here you go! Read on to further your knowledge on organic cotton and learn more in depth why we recommend these brands.
| Product Image | Product Name / Description | Primary Button |
| --- | --- | --- |
| | Makemake Organics clothing is made with GOTS certified organic cotton, crafted in a fair trade factory, and STANDARD 100 by OEKO-TEX® certified. | |
| | | |
| | Passion Lilie's fair trade baby products are made with organic & recycled cotton. | |
| | Hanna Andersson's organic clothing is made to last. They offer bold prints on their organic clothes for babies and kids. | |
| | PACT's organic fair trade baby clothing features onesies and tees. | |
| | Founded in San Francisco, Apple Park wanted safer, more environmentally friendly clothes and toys for children. They only use renewable fabrics with organic cotton being the main one. | |
It's natural for any parent to want the best for their baby. Yet navigating a world where there are warnings on every product and with so many contradictions on what is 'right' is difficult for anyone.
For many, buying baby clothes is a favorite activity, and we want to ensure that it stays that way by taking the stress out of what to buy. Knowing what fabric is best for a baby's skin is the first step.
What is Organic Cotton?
While we've all heard of cotton, organic cotton is something different, and it even has its own unique properties. So, what exactly makes cotton organic?
Organic cotton can be defined as cotton that is produced without the use of chemical fertilizers and pesticides. Organic farmers make the most of natural systems and cycles, and organic cotton is grown from seeds that haven't been genetically modified.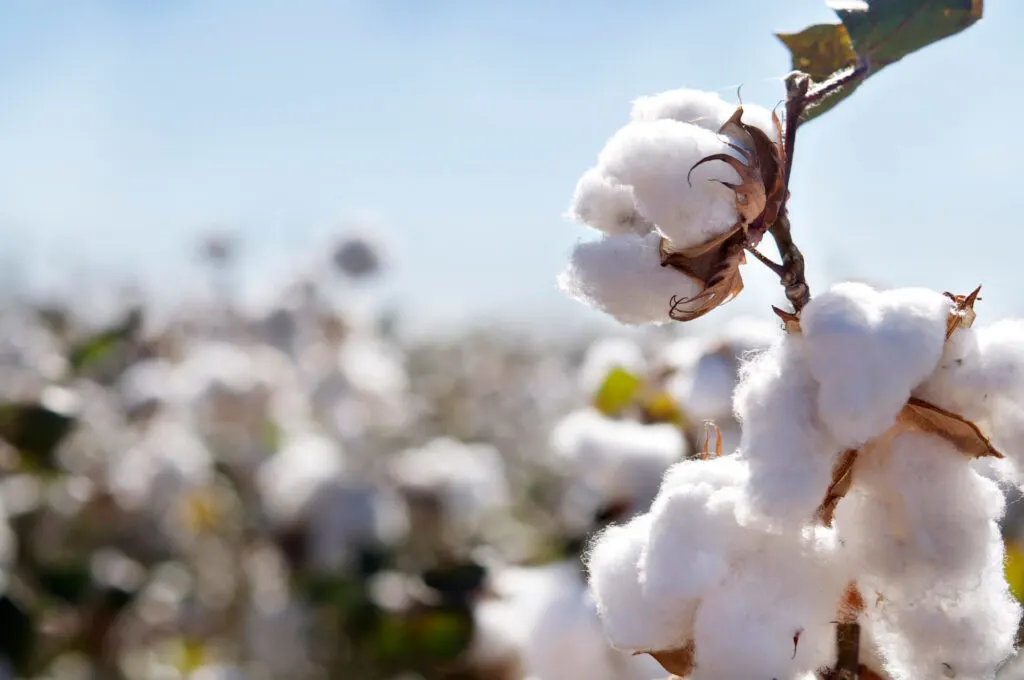 For cotton to be sold as certified organic in the United States, it must meet strict regulations. This covers how it is grown, as well as how it is treated when harvested, and how it is manufactured into clothes.
The production of organic materials like clothing does not make use of any petroleum scours, formaldehyde, anti-wrinkling agents, or chlorine bleaches.
In essence, if there are extra chemicals used in standard cotton farming and production, these are all removed when it comes to organic cotton, and it has some great benefits to the finished product.
Environmental Benefits of Organic Cotton
As you can imagine, the benefits of organic cotton vs conventional cotton farming are massive for the environment. The use of pesticides and fertilizers on crops only decrease the overall health of the soil, plus it can enter the food chain of animals and runoff into our rivers, polluting them and causing algal bloom and contamination of drinking water.
When farmers stop using these toxic chemicals, the difference is amazing to see. In only three years, the land can be used to grow organic crops, because the earth bounces back so rapidly when left to its own devices. While many people think that pesticides are a necessity, this simply isn't the case.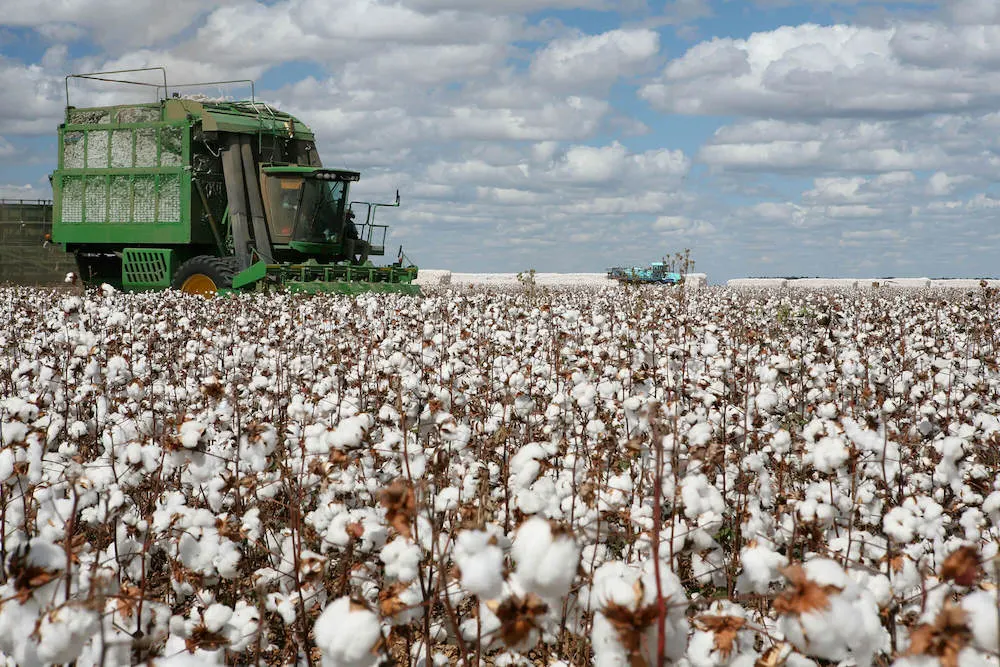 Pests are naturally eradicated from crops by encouraging plant and wildlife diversity nearby. Birds can do all of the necessary work, and feed the next generation!
Similarly, the soil can be kept healthy by a process of crop rotation, putting nutrients back into the soil that cotton takes out by planting it with something like clover every few years.
When pesticides are reduced and crop rotation introduced, biodiversity increases. Organic cotton also has a lower carbon footprint as less energy and fuel is used during its production, making it a sustainably farmed crop. It also needs much less water to grow, as the soil will have more nutrients for it to absorb, which decreases the plants demand for water.
Health Benefits of Organic Cotton
We've looked at how the environment can benefit from organic cotton, but did you know that buying organic fabrics also has health benefits?
Standard cotton that has been exposed to pesticides and other chemicals, such as formaldehyde, during production can irate sensitive skin, particularly the skin of babies.
Some of these chemicals have been known to cause contact dermatitis. What's more, these chemicals are also linked to much more long term problems, which, while there may not be a high risk, isn't something we want to expose our children to.
Buying organic cotton isn't just healthier for you and your baby, it's also healthier for the farmers and workers involved in its production.
Every year, 1 million agricultural workers are hospitalized from acute pesticide poisoning. This is caused not only from exposure when spraying them on crops, but also from pesticide contaminated water.
Why is Organic Clothing a Good Choice for Babies?
While the environmental and health benefits speak for themselves, why is organic cotton recommended for babies in particular? Well, there are a number of reasons why it's so popular compared to even other natural fibers.
Kind to Skin
As organic cotton doesn't use the same harsh chemicals during its production, such as peroxide, it is as natural as can be, making it a fantastic choice for your newborn's skin that is so delicate.
This is great, particularly if your baby has childhood eczema, cradle cap, or nappy rash. Organic cotton breathes well, allowing air on the skin while still keeping the baby warm in colder weather.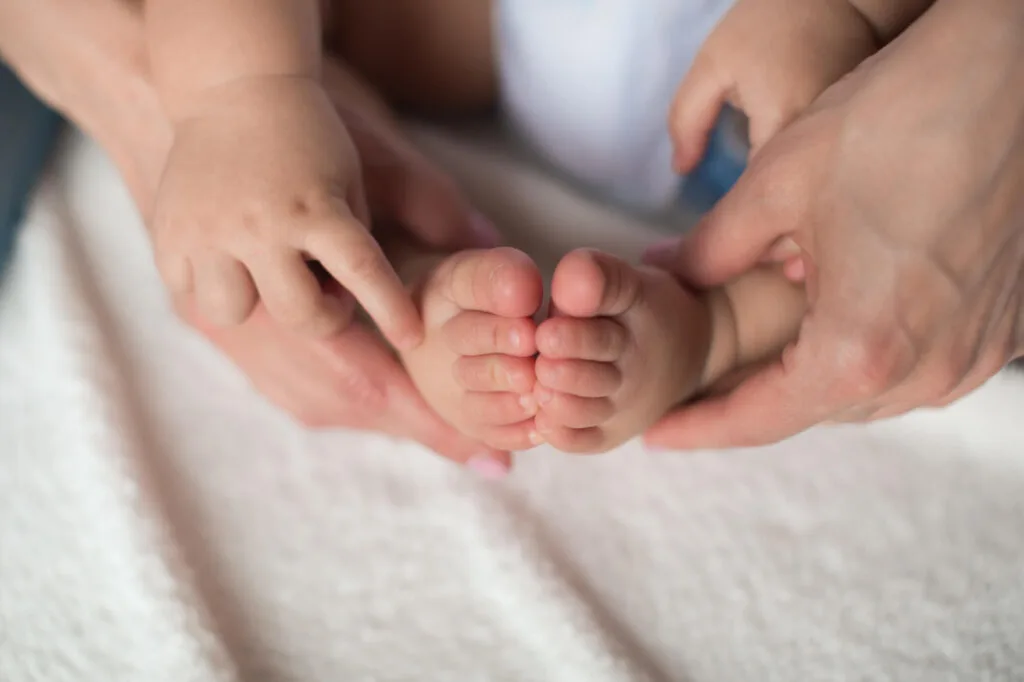 Gets Softer Over Time
One of the great things about organic cotton is its durability. As it lacks all of the chemicals used in processing standard cotton, it washes incredibly well. The natural fiber will actually become softer over time with more wear and washing, making it one of the softest fabrics for your baby's skin.
We all know that babies might only get a few hours out of an outfit, so being able to throw items in the washer without checking instructions is a definite plus.
Biodegradable
Once your baby grows out of the clothes, they'll still be good to wear, and so can be handed down to friends or family, or donated so other families can benefit.
When the clothing is at the end of its life, organic cotton is 100% biodegradable, meaning it will degrade back into the earth, with no environmental impact.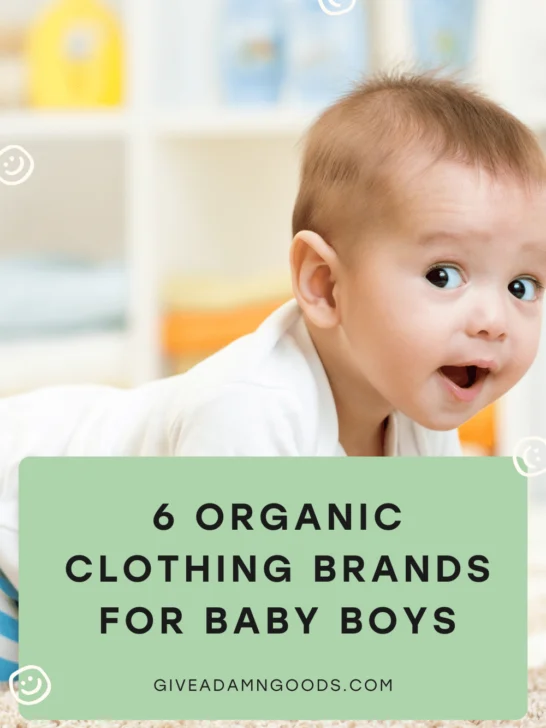 6 Brands with the Best Organic Baby Clothes for Boys
Now that we've gone through all of the reasons why organic cotton is the sensible choice for baby clothes, it's time to look at 6 of my favorite brands for baby boy clothes. 100% organic, these definitely don't scrimp on the cute factor.
Makemake Organics baby clothes are crafted with GOTS certified organic cotton, made in a Fair Trade certified factory, and also have a OEKO-TEX certification. This means that you're guaranteed to find no harmful chemicals in their garments, even those that are unregulated by the government.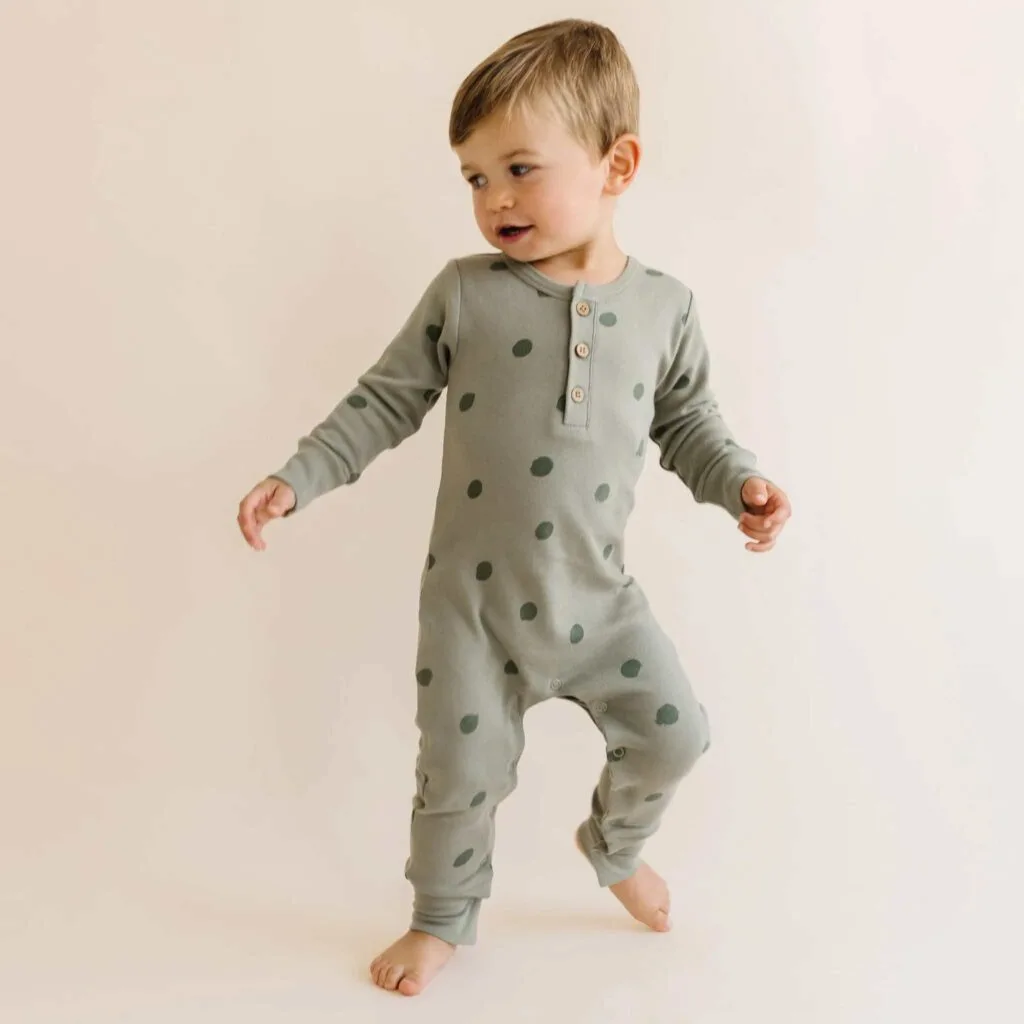 Based on simple prints, minimalist designs and natural materials,, Makemake Organics aims to create patterns that stimulate kids' development while providing the natural comfort that comes with soft organic cotton. Plus, they have some new arrivals with limited-edition prints for summer that are so sweet!
Makemake Organics baby boy clothes offer fun graphic tees, shorts, onesies, and more.
Jazzy Organics has a great range of clothing for baby boys — all made from GOTS certified organic cotton (which stands for Global Organic Textile Standard). From rompers to bibs to blankets, burp cloths and children's pajamas, they have something for everyone, with their age range starting from birth to 4 years old.
When shopping for your baby boy you can find fun bodysuits, rompers, and more.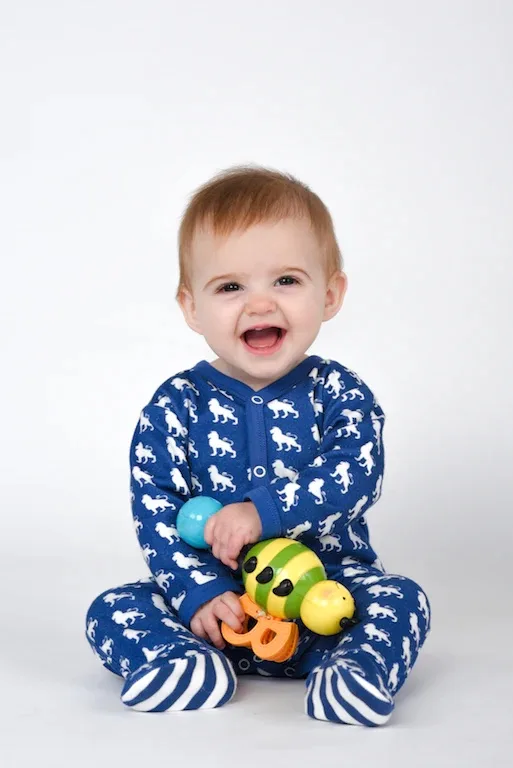 Jazzy Organics is really invested in not only having the kindest material for baby's skin, but also producing the clothes as sustainably as possible, supporting Fair Trade in developing countries. With their timeless design style you'll want to get something for your baby!
Plus, use the discount code GIVEADAMNGOODS for 10% off your first purchase.
All of Passion Lilie's baby products are handmade in India in small batches to prevent waste. As they are a part of the Fair Trade Federation, all of their artisan partners are paid a living wage. Passion Lillie also takes great care about what materials they use for their products.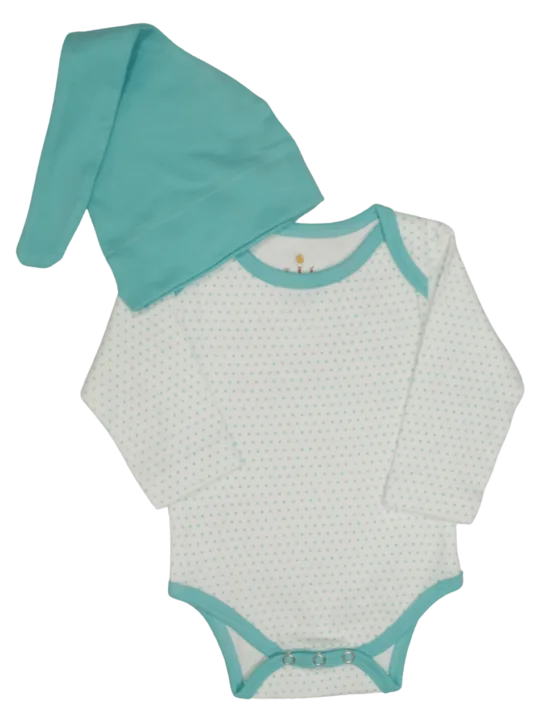 Along with organic cotton, they also use other fibers such as recycled cotton and use only non-toxic dyes to color their organic clothing. Passion Lilie offers high quality onesies for baby boys and baby girls!
Created 40 years ago, Hanna Andersson clothing was one of the first to put sustainability to the forefront of their minds in the infant clothing industry. Not only do they use organic cotton in their baby clothes, some of their sustainable products are made using recycled materials.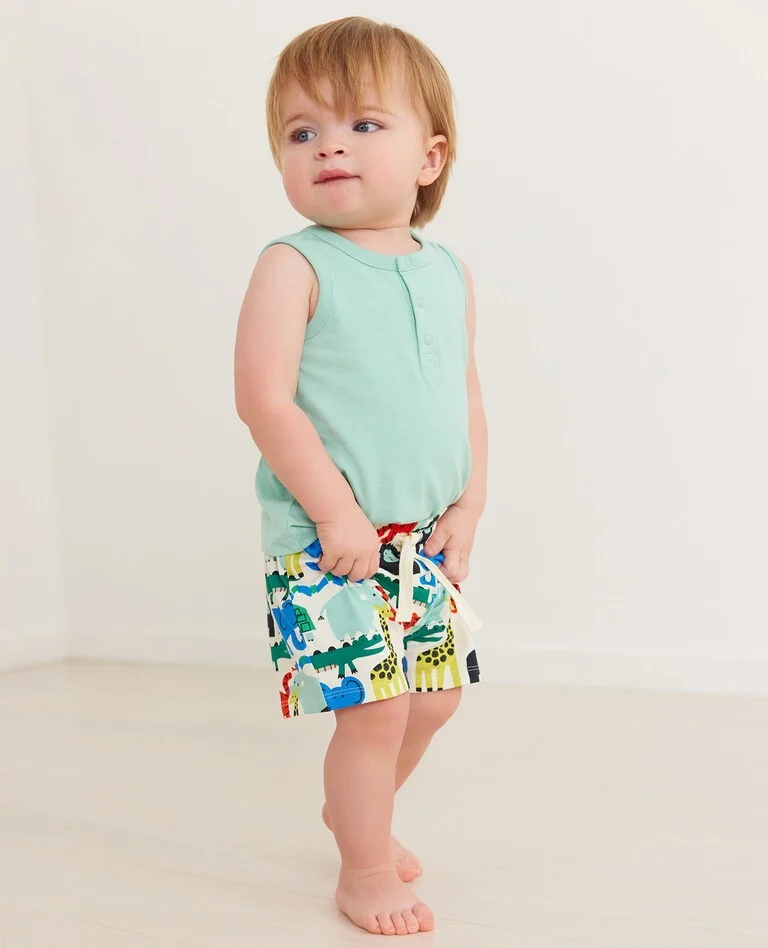 Hanna Andersson's baby boy clothes include sleepwear, bodysuits, sets, shirts, bottoms, swimsuits, and more.
In addition to this, their 'Hanna-Me-Downs' means that clothes get to be worn and loved by families again and again. Their solid colors and sweet prints are perfect for your precious baby.
Certified Organic and Fair Trade, PACT clothing even offsets its impact through reforestation and other schemes in order for it to have a net zero carbon footprint. Not only is it dedicated to sustainability, it's also dedicated to good quality clothing, which is exactly what you find in its baby range.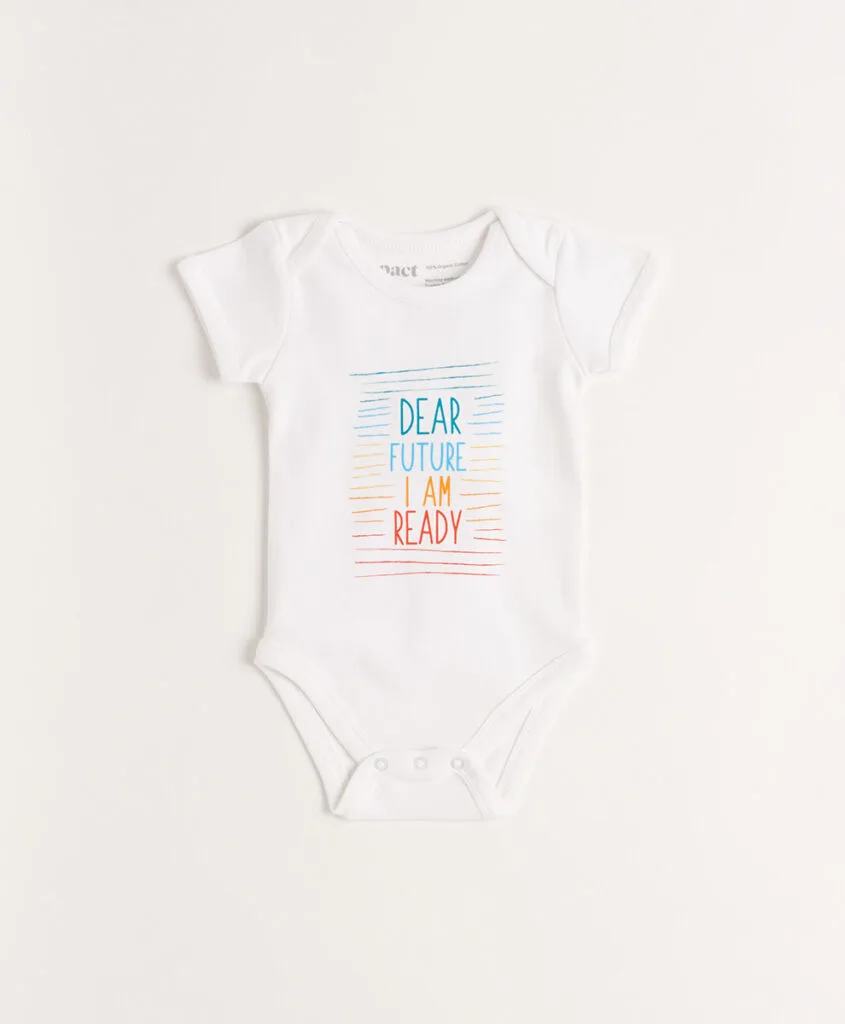 With a range of super soft organic options at affordable prices such as organic bodysuits and sleepwear in a variety of cute designs, PACT has something for everyone in the family! Their selection of clothes for baby boys includes
Bonus: Pact is now distributed in a few large retailers like Target and Whole Foods.
Founded in San Francisco, Apple Park wanted safer, more environmentally friendly clothes and toys for children. They only use renewable fabrics with organic cotton being the main one. Apple Park knows that organic cotton is better for children, and for the world.
Apple Park's selection of baby boy clothing offers tops, bottoms, onesies, and more. They offer both fun prints and minimalist style options.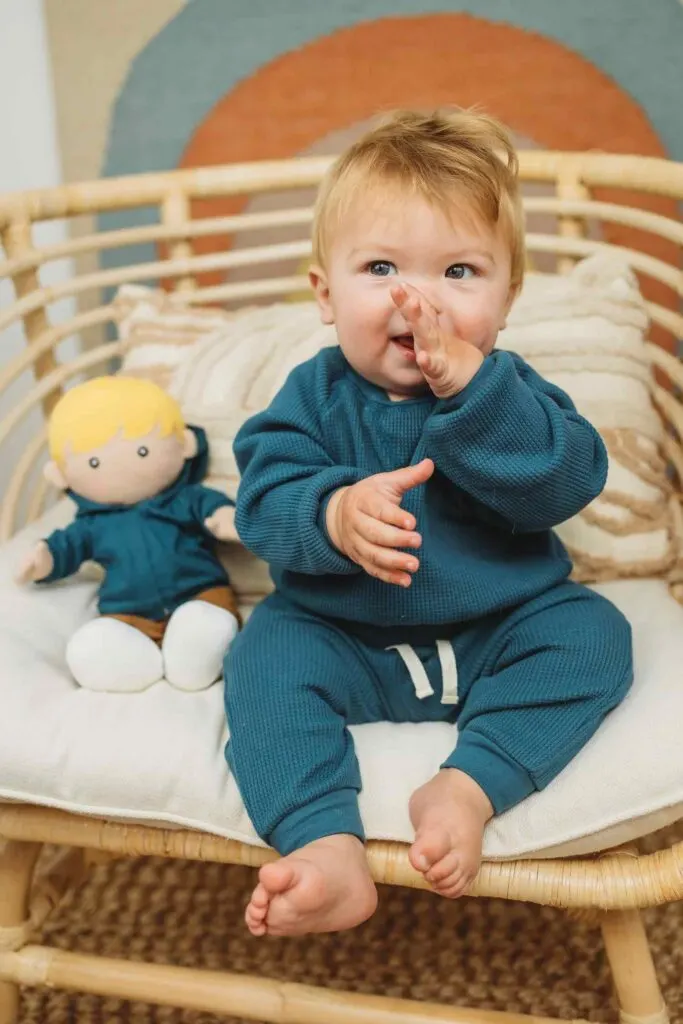 Plus, they support the farmers growing Fair Trade organic cotton. The great thing about Apple Park is that not only do they have a range of organic clothes for your baby boy to wear, they also have some really cute dolls and Farm Buddies as well—which make great gifts for babies.
Hopefully this sustainable shopping guide gave you some insight on how to shop for organic clothes for your baby boy.